An Auburn man identified as Matthew Darnell has been arrested for allegedly trying to abduct a barista.
The suspect, Matthew Darnell, was arrested at his residence in Auburn, on charges of attempting to kidnap someone.
A King County judge found probable cause for attempted kidnapping with sexual motivation and assault and set Matthew Darnell's bail at $500,000.
A formal charging decision is expected later this week.
It's currently unclear if he had any connection to the barista or the coffee business.
What happened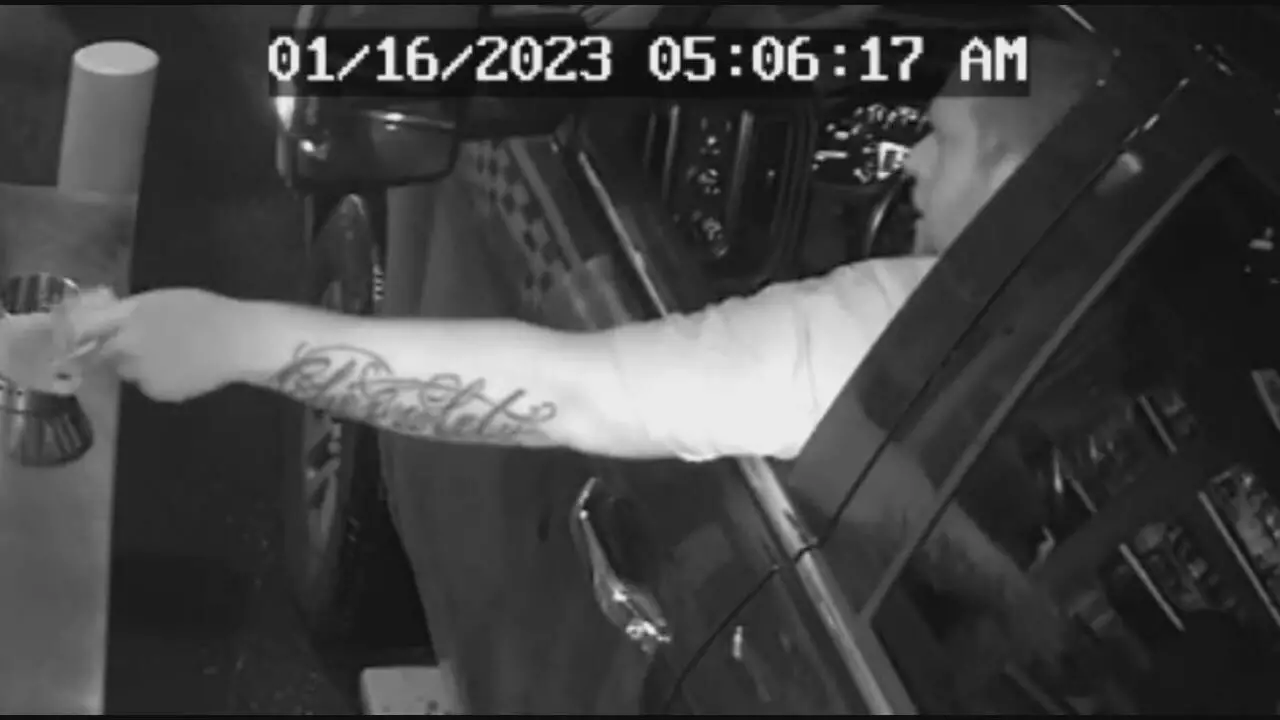 Video surveillance shows the suspect, Matthew Darnell, pulling up to the window in a truck around 5am at the Beankini Espresso Auburn, a drive-thru coffee shop located in a suburb near Seattle.
Matthew Darnell is seen grabbing the woman's arm with one hand while holding a looped zip tie device in the other – before he attempts to drag the victim out of the window.
The woman fights back and eventually sets herself free before the man quickly speeds off with some dollar bills falling to the ground.
Victim not identified
The victim, who asked not to be identified, told DailyMail.com through Facebook that she has worked as a barista at Beankini Espresso for nine years and said that Monday's incident was a 'random act' that had never happened before.
Shaken from the incident, she asserted that she's thankful the female-owned puts employee safety first, revealing the store – which opens at 4:30 am – is equipped with a silent panic button, metal doors and surveillance cameras.
Beankini Espresso is a female-owned coffee drive-thru whose baristas serve in lingerie and bikinis.