With the World Cup going on in Qatar, fans worldwide would be looking to see big names in Men's football play the game.
Some would also love to see promising football players come on the biggest stage of football to show what they can also bring to the table.
United States of America's goalkeeper Matt Turner is one of such promising footballers the world is looking up to.
The safest pair of hands for the United States is making quite a good name for himself. 
This article is however meant to walk you through how much this young footballer is worth. Before that, let's get to know Matt Turner.
Who is Matt Turner?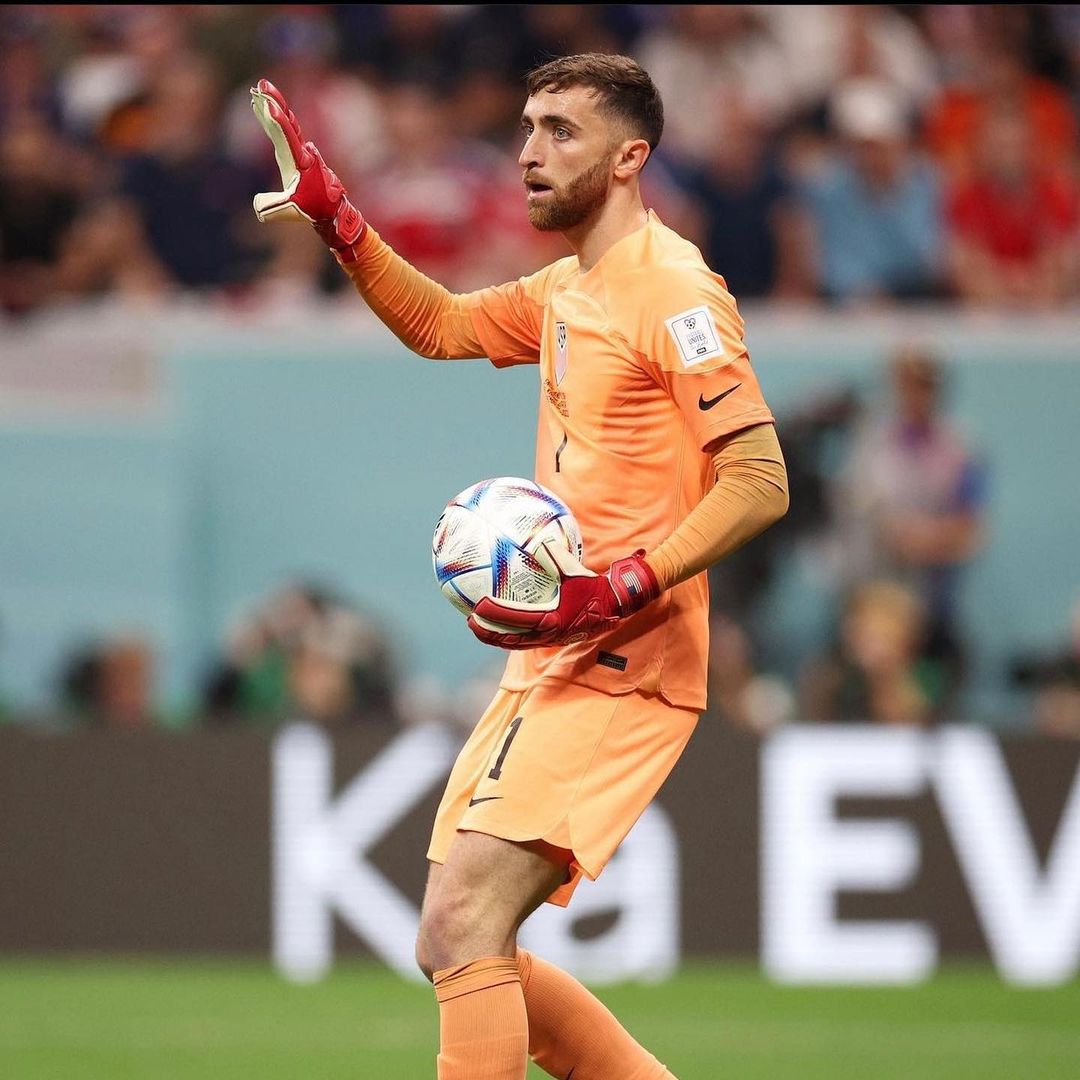 Matthew Charles Turner is a professional American footballer currently with English side Arsenal and the United States Men's football team.
He was born on June 24th 1994.
He hails from Park Ridge, New Jersey and attended St. Joseph Regional High School.
He started playing professionally for New England Revolution, a club in the United States of America. in 2016 and later joined the Richmond Kickers on loan.
He played through the 20216 to the 2022 season, helping the club in the MLS until be signed for English side Arsenal for a transfer fee of six million dollars. 
Internationally, he started for the USA in January 2021 in a game which he kept a clean sheet. 
He is married to Ashley Herron.
How much is Matt Turner's net worth?
We can estimate Matt Turner to be worth around 1.5 million dollars.
This figure is primarily based on his earnings from his football contracts.
There are currently no details of his business ventures or whether he has any investments available.
How much is Matt Turner's Salary?
Before joining Arsenal, Turner played professionally for six years in the United States of America.
For a player of his caliber, he used to earn a handsome amount of 375,000 dollars. 
His new signing with English side Arsenal indicates that the American who signed the contract for about 6 million dollars earns around 80,000 pounds a week, equal to a little above 96,000 dollars a week.
Matt Turner's Houses and cars
There is no clear information out there about Matt Turner's fleet of cars as well as his mansions.
Let's assume he keeps that bit of information about his life private.