A 32 year old man identified as Marvin Alexan Fernandez Chicas drowned after rescuing two children who got into trouble while swimming at an eastern Pennsylvania state park, authorities said.
Marvin Alexan Fernandez Chicas was spending the day with his 3-year-old son Dylan and a few friends on Lake Nockamixon when he "drowned in the lake, giving his life for two children" struggling in the water, the man's family wrote in a GoFundMe post.
The two children were rescued, but the 37-year-old dad disappeared into the water and died Thursday evening.
"They apparently got in some trouble in the water, he went in to help them," said Haycock Township Fire Chief Harry Grim, according to WFMZ. "Unfortunately he can't swim. The kids got out, he did not."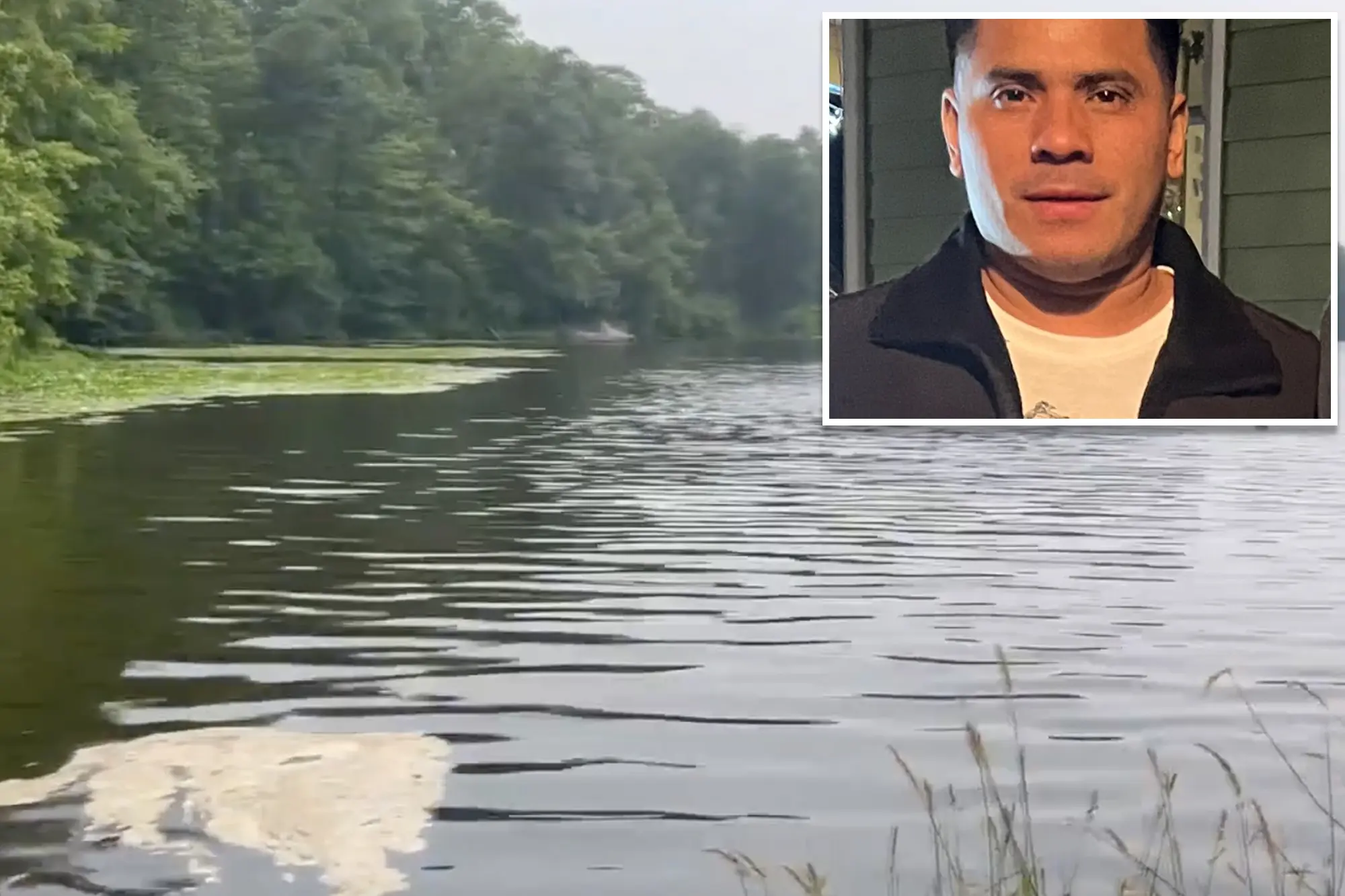 Chicas originally noticed the two kids struggling near Tohickon Creek in the cliffs area around 5 p.m., the Morning Call reported, citing the Pennsylvania Department of Conservation and Natural Resources (DCNR).
His body was found two hours after 10 divers scoured the area.
"He was a man who liked fishing and that day he [was] doing what he liked together with some friends and son," his family said in the online fundraiser.
The Bucks County coroner's office said Friday the cause of Chicas' death had been confirmed as drowning following an autopsy and the manner of death appeared to be accidental.
Coroner Meredith Buck said in a statement the office is extending 'its deepest condolences' to his family.
A GoFundMe was set up to send Chicas' body back to his mother in Honduras and to help his wife and three-year-old son named Dylan who never left his father's side.
As of Sunday night, the fund has raised as of Sunday night $27,394 of its $40,000 goal and described Chicas as a very hardworking man, an excellent father, who loved fishing – which happened to be what he was doing when he jumped in the water to rescue the children.