Martin Amis, the influential author of era-defining novels including Money and London Fields, and the memoir Experience, has died at the age of 73 at his home at Lake Worth in Florida .
His wife Isabel Fonseca said that the cause was cancer of the oesophagus.
Who is Martin Amis wife, Isabel Fonseca?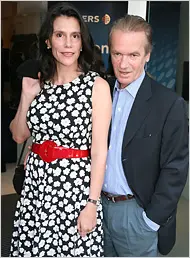 Isabel Fonseca (born 1961) is an American-Uruguayan writer and the wife of late Martin Amis.
She is best known for her books Bury Me Standing: The Gypsies and Their Journey and Attachment.
She was married to the novelist Martin Amis until his death in May 2023.
Isabel Fonseca was born in New York in 1961 and is the youngest of four children born to Uruguayan sculptor Gonzalo Fonseca and American painter Elizabeth Fonseca.
She attended Concord Academy and graduated magna cum laude from Barnard College in 1984.
She then went on to study at Wadham College in Oxford.
Isabel Fonseca met novelist Martin Amis during a phone interview while she was working at the Times Literary Supplement.
They began a relationship while Amis was still married to his first wife, Antonia Phillips, an American academic and the mother of his two sons.
In 1993, Amis left Phillips for Fonseca, which led to much "finger-wagging" by the British press.
The press painted Amis as a second-generation philanderer and Fonseca as a sultry American heiress (because of her being a trustee to the J. M. Kaplan fund).
They married in 1996 and had their first daughter, Fernanda in 1997.
Their second daughter Clio was born in 1999.
Fact Check
We strive for accuracy and fairness.
If you see something that doesn't look right, email us at  [email protected]