Actress Marlene Clark, known for her notable roles in films during the 1970s, has passed away at the age of 85. On May 18, Marlene Clark died in her Los Angeles home, according to her friend Tamara Lynch.
The cause of her death has not yet been disclosed. While Clark's professional career has been well-documented, her private life has often remained elusive.
Let's delve into Marlene Clark's private life.
Marlene Clark's Marriage to Billy Dee Williams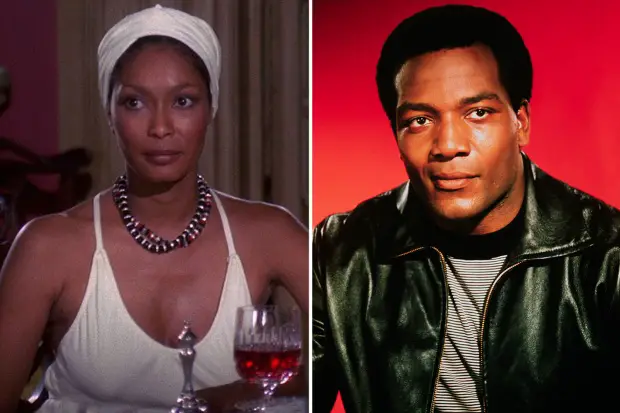 In 1968, Marlene Clark tied the knot with actor Billy Dee Williams in a beautiful ceremony held in Hawaii.
Marlene Clark's marriage to Billy Dee Williams marked an important chapter in both their lives. Clark became the stepmother to Williams' son Corey, from his previous marriage.
Despite their initial promise, the couple's union endured for only three years, culminating in an official divorce in 1971.
While the specific reasons behind their separation have not been widely discussed, it is clear that their relationship faced challenges.
Who is Billy Dee Williams?
Billy Dee Williams, born William December Williams Jr. on April 6, 1937, is an American actor, novelist, and painter.
He is most recognized for his portrayal of Lando Calrissian in the iconic Star Wars franchise, beginning with his appearance in "The Empire Strikes Back" in 1980.
William December Williams Jr. was born and raised in New York City, specifically in the vibrant neighborhood of Harlem.
Alongside his twin sister, Loretta, he discovered his passion for the performing arts at a young age.
At the tender age of seven, in 1945, Williams made his debut in Broadway theatre with a role in "The Firebrand of Florence." This early exposure to the stage set the foundation for his future acting career.
Following his high school education at The High School of Music & Art, Williams was awarded a painting scholarship to the prestigious National Academy of Fine Arts and Design.
It was during this time that he showcased his artistic talent and even received the esteemed Hallgarten Prize for painting in the mid-1950s.
Marlene Clark's Personal Struggles
Beyond her marriage to Billy Dee Williams, Marlene Clark encountered personal hardships throughout her life.
In a 2000 interview, Clark revealed a distressing incident that occurred while filming a scene for the movie "Black Mamba." She disclosed that she was almost subjected to a sexual assault during the filming process.
This harrowing experience sheds light on the obstacles Clark encountered within the film industry, showcasing her resilience and strength.