FOX 5 DC evening anchor Marina Marraco is pregnant with her first child.
Marina Marraco and Angie Goff, two anchors who anchor Fox 5 DC evening newscasts and Like It Or Not announced on that very show that they are each expecting a baby.
Both are due in the summer (and about 3 weeks apart!).
This will be Marina's first child and Angie's 4th.

Who is Marina Marraco?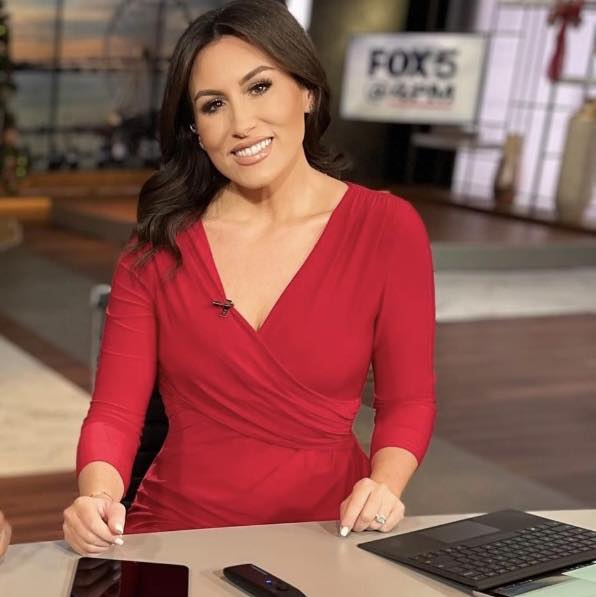 Marina Marraco is a host on FOX 5's "DMV Zone," "Like It or Not," and is an anchor on FOX 5 DC at 5pm and 11pm.
Fluent in Spanish, she joined WESH 2 News in October 2012 and also served as a reporter for the Univision network and as anchor/reporter for Univision's local affiliate in Orlando.
Prior to that, she served as anchor/reporter at WUFT-TV, the PBS affiliate owned by the University of Florida.
She's a proud graduate of the University of Florida, and holds degrees in telecommunications with a specialization in news (Cum Laude) and political science (Cum Laude).
Among many memorable stories she's covered: the catastrophic 2010 Haiti earthquake, the Casey Anthony trial, the 2012 Republican National Convention in Tampa, and one-on-one interviews with former Governor Charlie Crist and Senator Marco Rubio.