President Biden and his family, including disgraced first son Hunter, are spending their summer vacation at a $20 million beachfront mansion in South Carolina.
According to nypost.com, Joe Biden recently asked prominent Democratic donor Maria Allwin — the widow of hedge fund founder James Allwin — if he could stay at her nine-bedroom Kiawah Island estate.
"They stayed here before and they're not paying,"  a source revealed to nypost.com. "They've never paid. They're just friends."
The property features a large swimming pool on two acres and is surrounded by palm trees and other lush vegetation for privacy.
The Bidens have often stayed at Allwin's mansion, which was listed for sale earlier this year — including as early as 2009, while Joe Biden was vice president.
Below are 5 facts you need to know about Maria Allwi, South Carolina beachfront estate owner.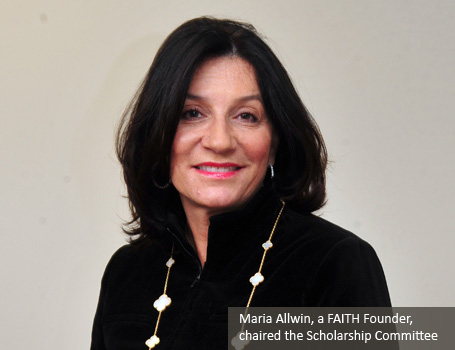 Maria Allwin's husband
Maria Allwin was married James Allwin, the founder and chief executive officer of Aetos Capital who died of cancer in 2007 at age 54.
He founded the investment management firm Aetos in 1999 and was a long-time board member for Communities in Schools, a stay-in-school program.
Maria Allwin's relationship with the Bidens
Maria Allwin has known Joe Biden and first lady Jill Biden socially for more than a decade, according to the source.
Maria Allwin contibution and donation
Maria Allwin has contributed to an array of mostly Democratic political campaigns, but her most recent donations are to Rep. Liz Cheney (R-Wyo.) and a PAC supporting her effort to beat back a primary challenge by Donald Trump-endorsed Harriet Hageman.
Ahead of the 2020 election, Allwin generously supported Biden, sending a $35,000 check that September to the Biden Victory Fund and the Democratic National Committee, according to Federal Election Commission records.
An administrator at Manhattan's exclusive Trevor Day School, she has backed a string of prominent Democrats down the years including Barack Obama, Hillary Clinton and Vice President Kamala Harris.
Maria Allwin properties
Allwin, who has homes in Connecticut and Manhattan, shares Aetos Captial with her son Christopher Allwin – an asset management firm with $11.31 billion under management.
Allwin's family foundation
In a span of just five years, from 2014-18, her family's foundation donated $1.9 million to charitable causes.
Fact Check
We strive for accuracy and fairness.
If you see something that doesn't look right, email us at  [email protected]