A loving husband has gone over and beyond to make his wife's birthday a very memorable and expensive one.
He not only spoilt her with a surprise private jet trip, but gifted her two new exotic cars – a Lamborghini and Rolls Royce.
The black American man identified as @MrZothegoat on social media went all out for his wife, Mary Skittlez, on her birthday, and all the nice bits of her big day were recorded and shared in via her Instagram account.
The special day started with the couple boarding a private jet for a vacation.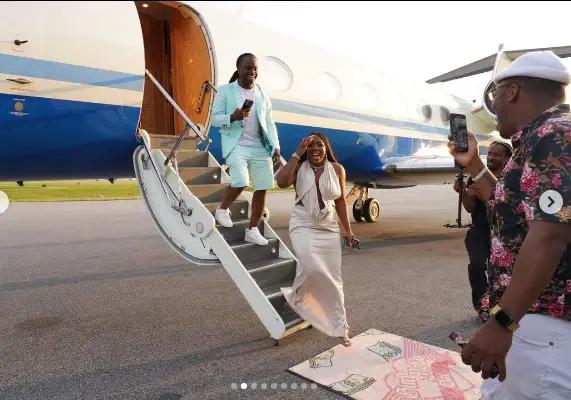 The first surprise entailed part of her family who was already on the jet, and when she got in, everyone shouted "surprise", and she realised her family was also involved.
When they arrived at their destination, Mary walked out to spot a brand new blue Lamborghini SUV parked on the runway and was her brand new car.
An ecstatic Mary jumped into her ride and hysterically shouted while on the driver's seat, not realising that it was just the begging. She was later led to a building where a party was just getting started.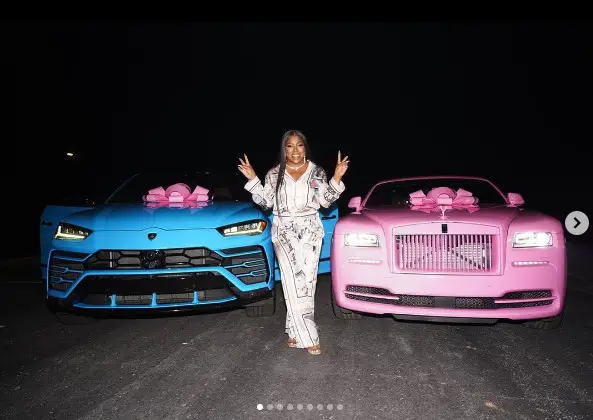 After removing her blindfold, she opened her eyes to realise all her family members, including her dad, who does not like travelling, was there to celebrate her. As the night fell and they all thought they were headed to bed, her husband asked them to join a marching band set up for her.
Mary was overwhelmed by the gift and noted in the video that she felt what it meant to be loved and lauded her husband for completing her life.
See videos below:
 

View this post on Instagram