A Nigerian man residing overseas, has reportedly slumped and died after finding out that he's not the biological father of his son.
He was said to have slumped after reading the result of a DNA test conducted on his son.
According to social media users who claimed to be friends of the deceased, the man chanced upon his wife with another man on Snapchat, so he returned to Nigeria and conducted a paternity test on his son, but the result would eventually lead to his demise.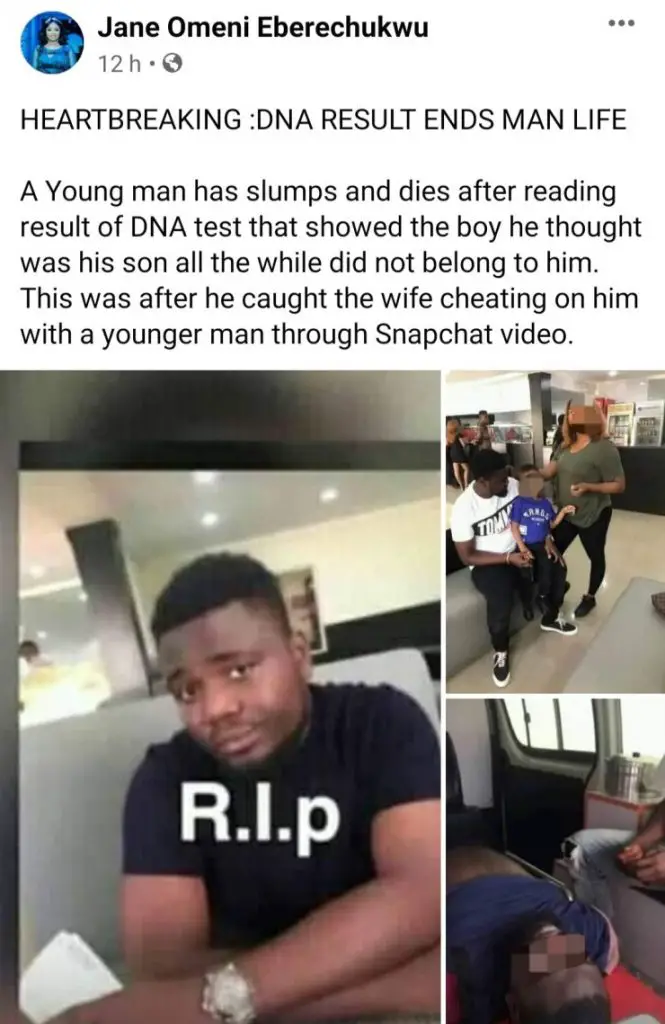 A man narrated the story in a video online and it has sparked a debate about paternity tests.
Watch video: