Maisy Biden, the granddaughter of President Joe Biden and daughter of Hunter Biden, has been in the news after her grandfather attended her graduation ceremony from the University of Pennsylvania.
Also in attendance was first lady Jill Biden, Maisy's parents, Hunter Biden and Kathleen Buhle.
In addition to her parents and President Biden, Maisy's older sisters, Naomi and Finnegan, were in attendance.
Maisy looking all grown at age 22 has sparked lot of interest in her life and one question on the lips of people is – Is Maisy Biden dating?
Maisy Biden: Is Hunter Biden's daughter dating?
As of now, there is no confirmed information about Maisy Biden's dating life.
While she is currently 22 years old, there is no available evidence linking her to any romantic relationship.
It is possible that she may be dating someone but has chosen to keep it away from the media and maintain her privacy.
Who is Maisy Biden?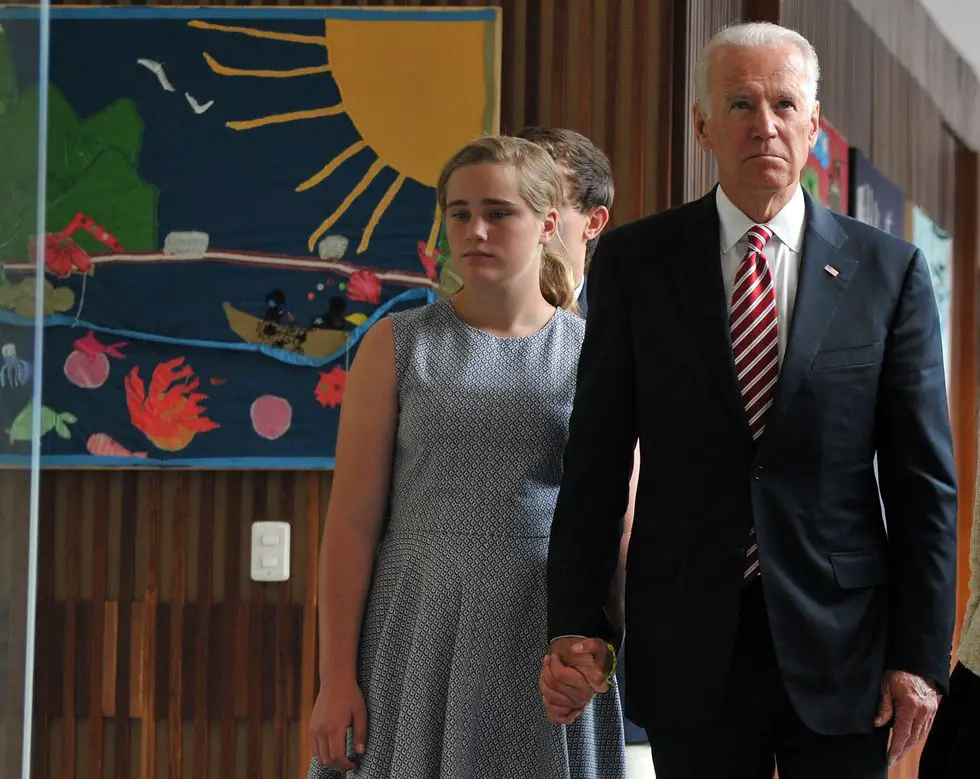 Maisy is the youngest of Hunter and Kathleen Biden's children.
Like her siblings, she's accompanied her grandfather on international trips—including Colombia and Kenya—when he was Vice President.
She was born in 2001, and she's the same age as Sasha Obama.
Per Chicago Tribune, she's close with Sasha Obama.
They went to school together, played basketball together, and were both young when their respective father and grandfather entered office.
Even Vice President Biden has acknowledged Maisy and Sasha's tight bond. "Her best friend is Sasha Obama," he said. "Barack and Jill and the whole family, we had a whole get together" for their high school graduation.
Fact Check
We strive for accuracy and fairness.
If you see something that doesn't look right, email us at  [email protected]