Vanessa Bryant's attorney, Luis Li, is representing her in a civil lawsuit pertaining to graphic photos he claims have been shared publicly showing Kobe Bryant's body after a helicopter crash.
Vanessa filed a multi-million-dollar federal invasion of privacy suit against the LA County Sheriff's Department over the leaked photos.
She claims she suffered 'severe emotional distress' and became 'physically ill' at the thought of strangers 'gawking' at graphic images of her dead husband and daughter.
The grieving mother and wife alleged the officers did not take the photos for investigative purposes but instead 'for their own personal gratification.'
The trial began Wednesday, August 10, 2022, in federal court in Los Angeles, California.
Luis Li, told the 10-member jury how law enforcement officers 'exploited the accident' by taking and sharing 'pictures of Kobe and Gianna as souvenirs' during a dramatic opening statement Wednesday.
Li began his statement by showing video footage of Deputy Joey Cruz seated at the Baja California Bar & Grill in Norwalk, California.
The attorney described how deputies and firefighters 'walked around the wreckage and took pictures of broken bodies from the helicopter crash.'
Luis Li, a high profile lawyer, has attracted the attention of both Kobe Byants fans and the general public, so we decided to explore his background.
Who is Luis Li?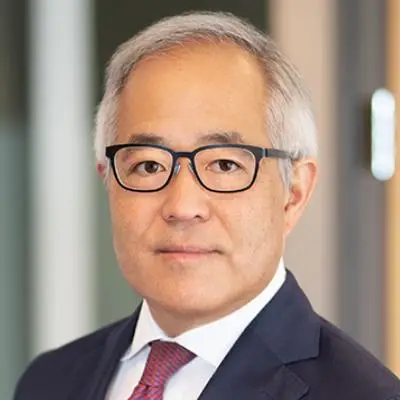 Luis Li is a trial lawyer with Munger, Tolles & Olson whose practice includes complex business litigation, corporate crisis management, internal corporate investigations, art law, international enforcement matters and white collar criminal defense.
As a white collar attorney, Luis Li represented an executive at a publicly traded Internet advertising company, a government contractor, senior executives from technology businesses, a defense contractor, and a sub-prime mortgage firm.
His legal counsel enabled Rhonda Byrne, author of the bestselling book The Secret, to prevail in a copyright violation case.
Additionally, CNN covered Li's successful defense of James Arthur Ray in a four-month-long manslaughter trial.
Furthermore, art institution clients such as the J. Paul Getty Trust, the Norton Simon Museum, and Princeton University have benefited from Luis Li's internal audits, knowledge about federal and international law, and experience in classical art. By collaborating with the museums' curators and in-house counsel, Li has garnered Thai artifacts, Greco-Roman antiquities, and historic 16th century paintings for them.
Prior to joining Munger, Tolles & Olson, Luis Li acquired his law degree from the University of California, Berkeley School of Law, where he acted as Associate Editor for the California Law Review.
After performing as a Clerk for a U.S. District Court judge, he accepted a position with the United States Attorney's Office for the Central District of California and prosecuted racketeering and organized crime.
During his final two years there, Li served as Deputy Chief of the Major Crimes Section and brought cases involving terrorism to trial.
Subsequently, Luis Li joined the Los Angeles City Attorney's Office as Chief of its Criminal Branch. During the three years Li held the role, the division earned its highest conviction rate in more than a decade. This position also required him to establish public safety and neighborhood-based prosecution programs throughout an extensive region.
Fact Check
We strive for accuracy and fairness.
If you see something that doesn't look right, email us at  [email protected]