Brazilian fitness influencer Luanne Jardim dos Santos Martins tragically lost her life in a shocking incident that unfolded in front of her family.
Luanne, who was just 30 years old, was shot during a robbery gone wrong.
Her passing has left her family and her numerous followers devastated, as they mourn the loss of a vibrant and beloved individual.
The Tragic Incident
The devastating incident took place on the evening of May 21 in Rio De Janeiro, Brazil.
Luanne was enjoying an outing with her husband and their young son when their family time was abruptly shattered.
Several suspects approached their vehicle and, without warning, started shooting.
Luanne was struck by a bullet in her shoulder, which tragically pierced her heart.
Despite immediate medical attention and being rushed to the Salgado Filho Municipal Hospital in Méier, Luanne could not be saved.
She succumbed to her injuries shortly after arriving at the hospital, leaving her family and followers in shock and disbelief.
Who was Luanne Jardim?
Luanne Jardim dos Santos Martins was a Brazilian fitness influencer, with a substantial following on Instagram.
With over 350,000 followers, she inspired many with her fitness journey, sharing her passion for health, wellness, and physical fitness.
Luanne's dedication and hard work had earned her recognition and a loyal community of supporters who admired her for her commitment to a healthy lifestyle.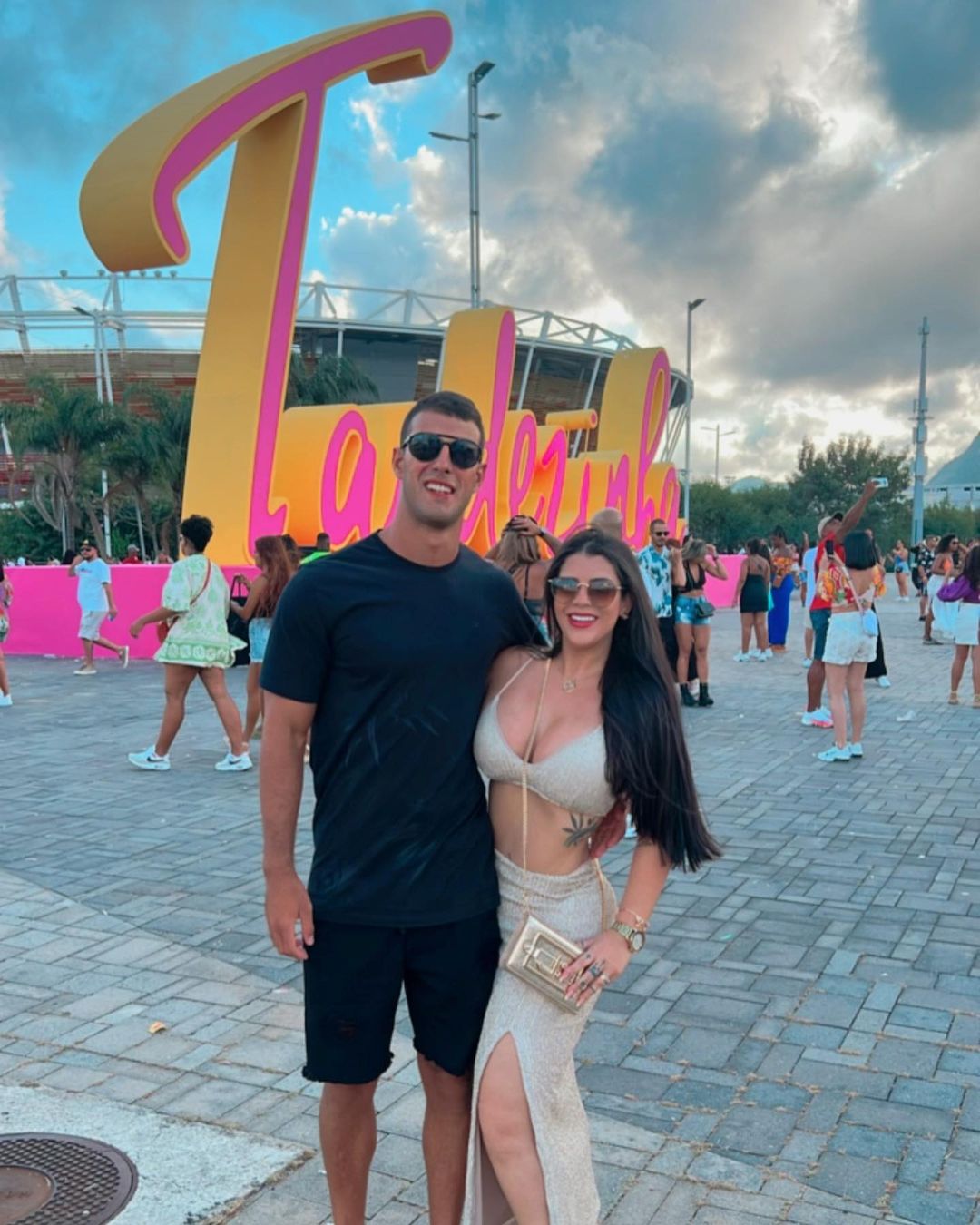 Luanne's was married to João Pedro Farche.
The news of Luanne's tragic passing spread quickly, and her family confirmed the heartbreaking incident through a statement posted on her Instagram page.
The grieving family expressed their gratitude for the outpouring of love and support they received from fans and well-wishers.
In their statement, they emphasized that Luanne's life would not be defined by this tragedy. Instead, they pledged to honor her memory and the positive impact she had on the lives of others.
Fact Check
We strive for accuracy and fairness.
If you see something that doesn't look right, email us at  [email protected]