Lisa Page is an American lawyer who served as an FBI attorney until she resigned in 2018.
She was former federal prosecutor and a  key figure in the long-running Russia collusion investigation.
Lisa became famous after her texts with lover and fellow FBI employee Peter Strzok were part of the Robert Mueller investigation into possible Trump-Russia collusion.
Place of birth
Born in the San Fernando Valley, she and her family moved to Ohio in her teens.
Age
Currently, Lisa Page 43 years old
Education
Lisa page attended American University in Washington, D.C., and then moved back home to central Ohio to attend law school, living with her parents so she could save money.
Career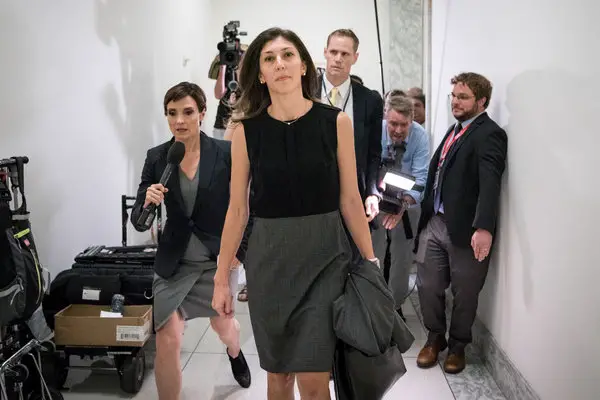 After graduating from law school, she was one of an elite group selected for admission in the Department of Justice Honors Program in 2006—and the only woman in her class of five entering the Criminal Division.
She worked as a federal prosecutor for six years before moving across the street to the FBI's office of general counsel.
Soon after her arrival, the deputy general counsel over national-security law hired her for a new special-counsel-type position in 2013.
In an interview with dailybeast.com, Lisa indicated that "I start [in the role] in early 2013, and there are two big events that kind of set the trajectory for the rest of my career at the FBI: the Boston bombing in April 2013, and Edward Snowden's leaks in June of the same year," she told me. "And those are both significant in their own ways, because the Boston bombing introduces me to Andy McCabe, who at the time was the head of the counterterrorism division at the FBI. Two months later, the Snowden leaks hit, which became a transformative moment for the intelligence community, setting off a series of reforms by the Obama administration with respect to the legal authorities that we rely on to collect intelligence."
Eventually, she was asked to lead that effort, "which gives me a lot of exposure to senior FBI executives, as well as leaders through the IC, DOJ, and White House."
Page continued to rise through the ranks of the FBI and was assigned to more significant and substantive work.
She became close with McCabe. Eventually she became McCabe's special counsel.
In 2020, Lisa page was  hired by NBC news as an on-air contributor with the title national security and legal analyst.
Relationship with Peter Strzok
Peter Strzok and Lisa Page, were secretly having an affair at the time, and had texted each other about their disdain for a Trump presidency even as they were investigating whether his 2016 campaign colluded with or was aided to victory by Russia.
Fact Check
We strive for accuracy and fairness.
If you see something that doesn't look right, email us at  [email protected]