Buffalo Grove police have released the identities of 5 family members, including two young children, found dead inside a Chicago-area home this week.
Officers with the Buffalo Grove Police Department were called to a home in the suburban village, located just about 30 miles north of Chicago, around 11.10am for a welfare check on a woman who had not come to work for a scheduled shift.
Upon arrival, the officers were 'unable to make contact' with anyone inside the home.
'Forced entry was deemed necessary + a sweep of the home was conducted,' the village of Buffalo Grove announced on Twitter Wednesday.
Officers forced their way inside and found five bodies, he said.
Who are the victims?
The victims were identified as:
Lilia Kisliak, 67 years
Andrei Kisliak, 39 years
Vera Kisliak, 36 years
Vivian Kisliak, 6  years
4-year-old Amilia Kisliak.
An animal was also found dead at the scene.
Andrei Kisliak and Vera Kisliak were the parents of the two children.
The relationship between Lilia Kisliak and the rest of the family was unconfirmed but neighbors indicated she was a grandmother to the children.
Who is the suspect?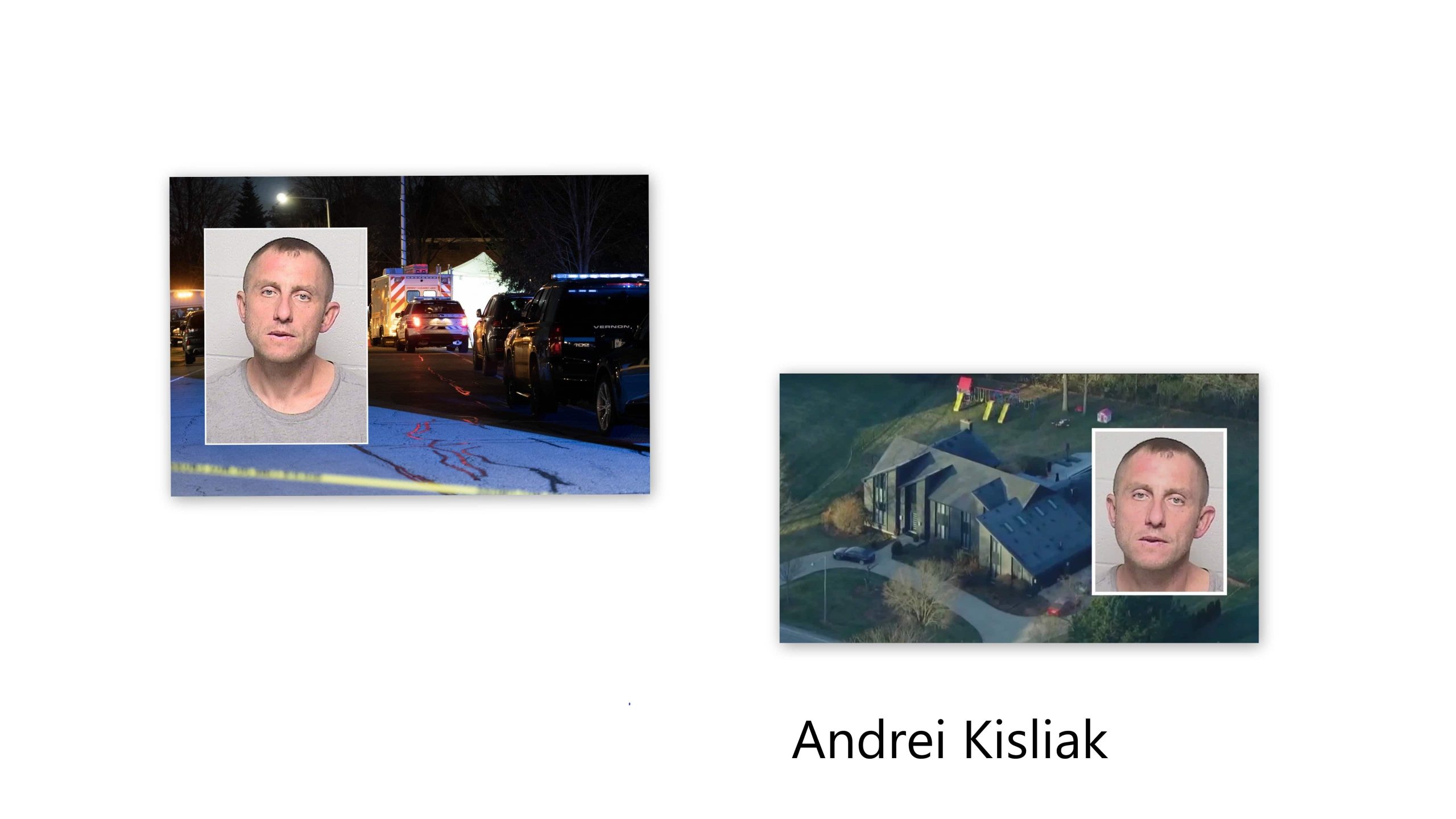 Police have still not stated who the attacker was and continue to refer to the incident as 'domestic-related.'
Andrei Kisliak, is believed to have died by suicide after killing four of his family members inside their single-family residence in the 2800 block of Acacia Terrace in Buffalo Grove.
Court records show that a bank filed for foreclosure earlier this month against Andrei Kisliak and Vera Kisliak in Lake County Circuit Court.
Court records also show that the couple filed for divorce in July and the wife was granted an order of protection against her husband in September.
Andrei Kisliak has a history of traffic violations in Lake County including an arrest in 2018 for DUI.