Lili Reinhart has plenty of acting experience – she is known for portraying Betty Cooper on The CW teen drama series Riverdale (2017–2023) and Annabelle in Lorene Scafaria's black comedy crime drama film Hustlers (2019).
She has also appeared in several prominent productions, including a cameo in the 2019 "Charlie's Angels."
Lili wouldn't be the success she is today without the support of her parents, Amy Reinhart, Daniel Dane Reinhart.
Who are Lili Reinhart parents?
Lili Pauline Reinhart was born on September 13, 1996 in Cleveland, Ohio, and raised in the nearby town of Bay Village to parents Amy Reinhart (Mother), Daniel Dane Reinhart (Father).
She lived in Ohio with her parents and her two sisters, Tess Reinhart and Chloe Reinhart.
Amy Reinhart, Lili Reinhart mother
According to Lili, her mother Amy is her biggest fan.
She has frequently praised her mother, not just for her fashion choices, but also for her support of Lili's career.
Her mother, Amy doesn't just watch the Riverdale show like any good mom should, she also tweets about it, and retweets about it, and Instagram's about it, and shares all kinds of fan art all over her social media.
She developed a love for singing, acting, and dancing at the age of 10, and asked her mom to drive her to New York City for auditions.
'I was 14 years old, and my mom would drive me from our home in Cleveland to New York City for auditions,' she told Glamour last year. 'My mom was a trooper.'
 "My mom is the reason why my dreams came true. She is the most giving person I have ever known — dedicating her whole life to helping others. I'm truly blessed to have her in my life as not only my mom, but as my best friend."
 

View this post on Instagram

 
Daniel Dane Reinhart, Lili Reinhart
Daniel Dane Reinhart is the father of American actress, Lili Reinhart and her sisters, Tess Reinhart and Chloe Reinhart.
He was born on 19th June – however the year he was born is unknown.
Lili Reinhart sisters, Tess Reinhart and Chloe Reinhart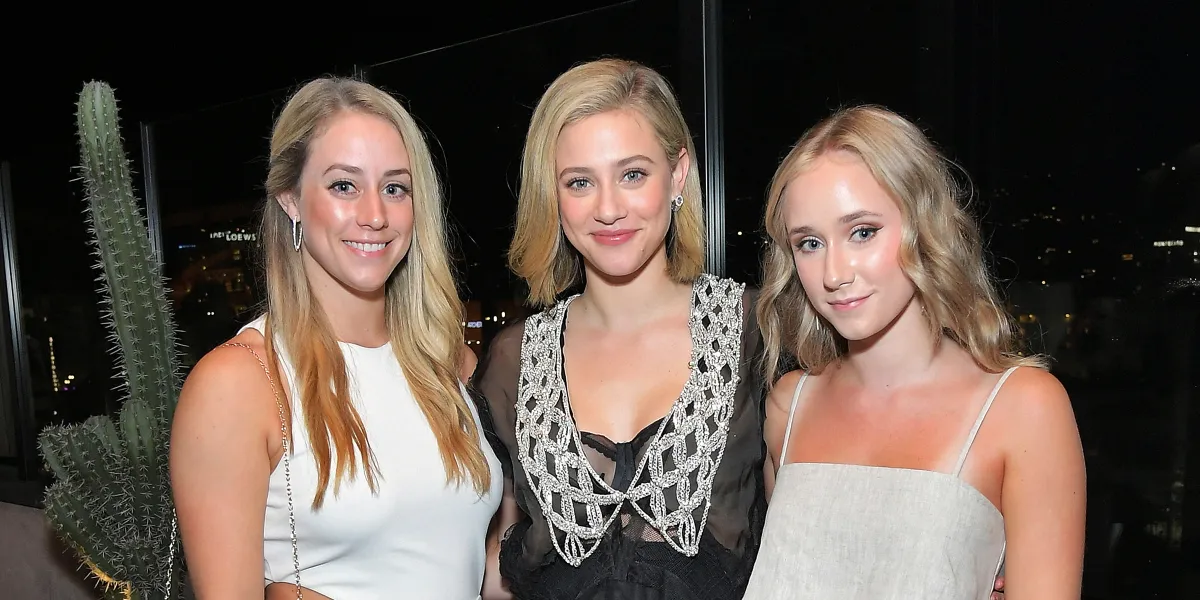 Lili Reinhart is the middle child in her family.
She has an older sister, Chloe, and a young sister, Tess.
As they are not celebrities like their sister, much of the information that gives fans some knowledge about their lives is found on their social media platforms.