Liese Dodd, a pretty and young 22 year old woman, who was just eight months pregnant, has been found decapitated, just weeks before her family were set to surprise her with a baby shower.
Liese Dodd, was discovered by her mother in her apartment in Alton, Illinois, on Thursday.
Her decapitated head was found in a dumpster outside the building in a murder police have described as 'abominable'.
Currently, the police have arrested Liese Dodd's ex-boyfriend, Deundrea Holloway, on suspicion of murder after her remains were found in her Alton, Illinois, home on June 9, 2022.
Here's why her ex-boyfriend, Deundrea Holloway has been arrested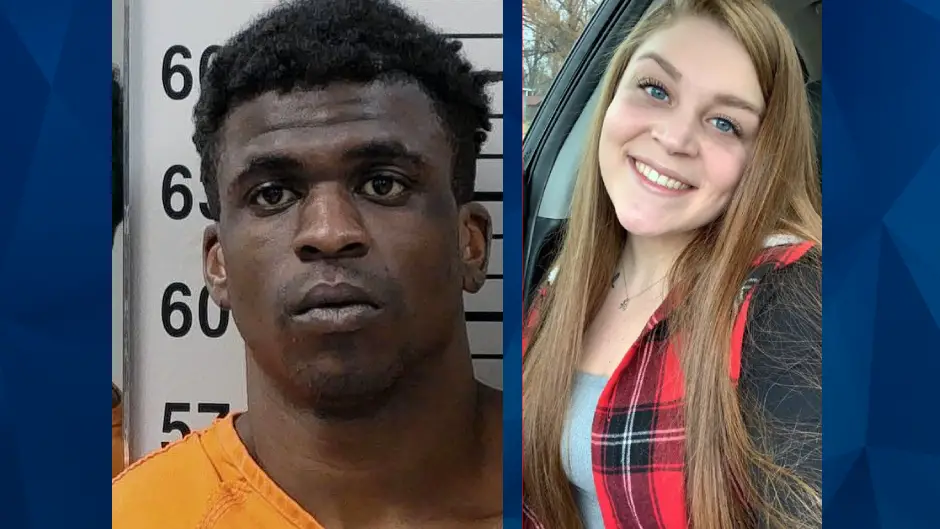 Alton police Chief Marcos Pulido called Holloway a monster.
"What was observed, what was learned, what was found, is absolutely terrible," the chief said in an emotional video describing the crime. "She was decapitated by a freaking savage monster."
Court records indicate Holloway has no convictions for assault or other violence, but he did rob a friend of cash in a nearby county three years ago.
Holloway lives in the 400 block of South Jefferson Street in Litchfield. Gillespie police arrested Holloway about 3:30 p.m. Thursday — in connection with a case unrelated to the slaying.
Two hours after Dodd was found dead, Gillespie police were investigating a bicycle theft about 30 miles away in their small town of 3,000 residents. The bike's owner gave police a description of the man pedaling away on the stolen bike, and police arrested Holloway based on that description.
Gillespie police Chief Jared DePoppe said Holloway was combative and uncooperative when officers brought him to their police station.
Holloway wouldn't give police his name; he tried to hit his head against the wall and refused to sit down, DePoppe said.
Holloway had no blood on his clothing nor anything that raised suspicions about something more sinister, DePoppe said. Gillespie police booked Holloway into the Macoupin County Jail as a "John Doe," not knowing he was connected to anything in Alton. Only later did jail officials find out who he was.
On Monday, Madison County State's Attorney Thomas Haine charged Holloway with two counts of first-degree murder in Dodd's death and two counts of intentional homicide of an unborn child. Holloway also is charged with dismembering a human body, concealing a homicide and possessing a stolen Kia Optima.
In Illinois, prosecutors use the two counts of murder for one victim to give the jury an option. It revolves around what the killer's intent was. One of the murder charges alleges that Holloway intended to kill her or knew his action would cause her death; the second count hinges on the strong probability it would kill her. The jury can't pick both.
Holloway is on probation for robbery in Macoupin County. In 2019, he confessed to robbing his friend of cash on their way to buy marijuana, said Macoupin County state's attorney Jordan Garrison. Holloway had no prior criminal convictions in that county at the time, Garrison said. Holloway was sentenced to two years' probation and ordered to pay $900 in restitution. Holloway's probation supervision was transferred to Montgomery County when he moved to Litchfield.