Tributes are pouring in Laura Ann Carleton, a California business owner who was shot dead by a man who complained about a Pride flag hanging at her store.
The unnamed suspect killed Laura Ann Carleton at her business Mag Pi clothing store after making "several disparaging remarks about a rainbow flag that stood outside the store," the San Bernardino Sheriff's Office said.
Who was Laura Ann Carleton?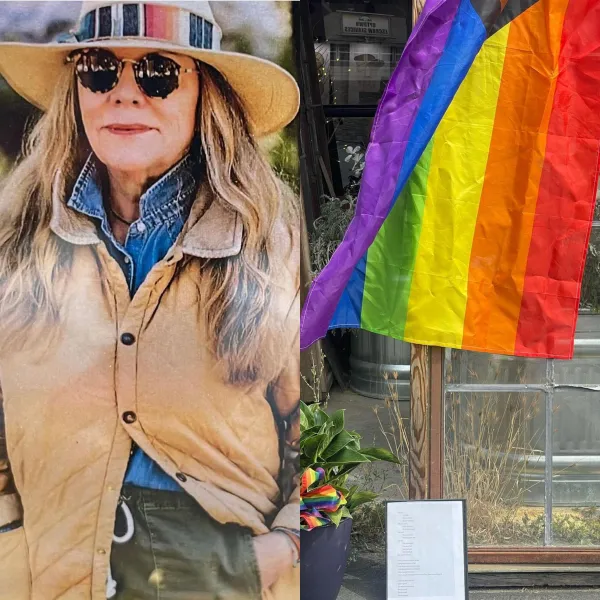 Lauri Carleton was a 66-year-old businesswoman in Cedar Glen.
She studied fashion at the Art Center College of Design and worked 15 years as an executive at Kenneth Cole.
She was the mother of nine children.
What happened?
On August 18, 2023, Lauri Carleton was shot and killed for hanging a Pride flag outside her clothing store Mag.Pi in Cedar Glen, California
According to the San Bernardino Sheriff's Department, the unidentified suspect allegedly made "disparaging remarks" about the Pride flag hanging outside Carleton's store.
Following a "confrontation," the suspect shot Carleton.
When police arrived, Carleton was suffering from a gunshot wound and was later pronounced dead at the scene.
Who is the suspect?
According to police, the suspect involved in the shooting fled on foot after killing Carleton.
Their identity has not been shared with the public.