Raleigh Police Department have identified, Landen Christopher Glass,  as the driver whose truck struck and killed a young girl dancing at a North Carolina Christmas street parade.
Landen Christopher Glass, 20, was behind the wheel of the white GMC Sierra when tragedy struck in downtown Raleigh Saturday.
Not much has been revealed about Glass at the moment except that he is facing charges of misdemeanor death by motor vehicle, careless and reckless driving, improper equipment, unsafe movement, and carrying a firearm in a parade following the tragedy.
What happened at the Raleigh Christmas Parade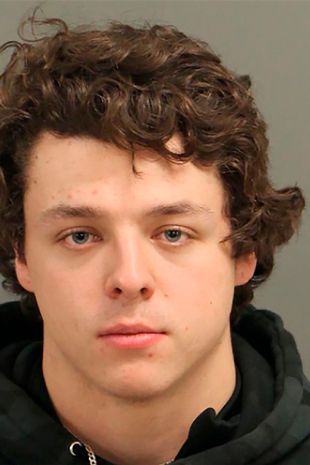 A young girl performing in a North Carolina Christmas parade died after a driver lost control of a vehicle towing a float in the procession and hit her.
The truck was pulling a float during the Raleigh Christmas Parade, North Carolina before striking the child.
Witnesses told WTVD-TV that people attending the Raleigh Christmas Parade heard the truck's driver screaming that he had lost control of the vehicle and couldn't stop it before the crash.
The girl struck by the truck was part of a dance troupe taking part in the holiday parade.
Horrified eyewitnesses heard screaming as parents rushed to get their children out of the way.