A 10-year-old girl ( name withheld ) has been apprehended on murder charges in the shooting death of a woman who was fighting with Lakrisha Isaac, her mother.
The child is in custody at the Orange County Juvenile Justice Center and facing charges of second-degree murder.
Lakrisha Isaac: How a 10-Year-Old Girl Allegedly Killed a woman who was fighting with her mother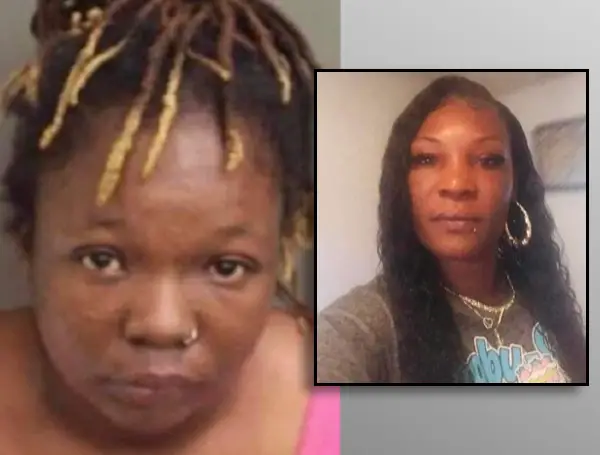 According to local station WKMG, a police affidavit released Tuesday says that Lashun Rodgers, 41, and her boyfriend were having a cookout at the apartment complex where she lived on Monday (May 31) when they were approached by Lakrisha Isaac, 31, and her daughter.
Police say Lakrisha Isaac was intoxicated and, after handing her bag to her child, began to attack Rodgers.
The boyfriend told the police he tried to break up the fight, but they continued. The girl then took the weapon out of the bag and fired two rounds at Rodgers, killing her.
The boyfriend told the police the girl said: "she shouldn't have hit my momma," after firing.
He said he tried to help Rodgers, but Isaac took the gun from the child and pointed it at him.
He put his hands up and went back into his apartment while Isaac and her daughter returned to theirs.
Another witness—who had spoken to Rodgers about the hostility between her and Isaac before the shooting but said she told her to go back to her apartment—gave police a similar story, saying she saw the fight and the shooting from inside her apartment.
A third witness did not see the fight but said she did see Isaac take the gun from the girl and go back to their apartment.
In questioning the girl, police said she told them she was defending her mother. Earlier, Rodgers had physically assaulted Isaac and threatened to bring her family to jump on her, according to WKMG.
Another witness said they thought Isaac had been hit in the head by Rodgers, leaving a cut, but police said they saw no such injury, according to the Orlando Sentinel.
Isaac refused to speak to the police and requested an attorney.