On the 26th of January 2020 at the staples centre we will be witnessing the biggest music award in the world THE GRAMMY AWARD.
In which one of the Nominated acts in the world music category is Nigeria Music Acts Burna Boy who will battle for the award alongside music acts like Angelique kidjo and few others.
 

View this post on Instagram

 

In this act a Twitter user felt it was a wise decision to chase clout with the moment and it backfired instantly .
The twitter user with the handle @Sara_Sichael promised her followers that she would post her nudes if Burna Boy won at the Grammy's, her followers were having none of it.
In which some thinks she did it for clout and some says she did it to gain followers.
Twitter users have reacted after  the lady promised to share her nudes if Burna Boy grabs the Grammy Award he was nominated for.
See Her Post Below: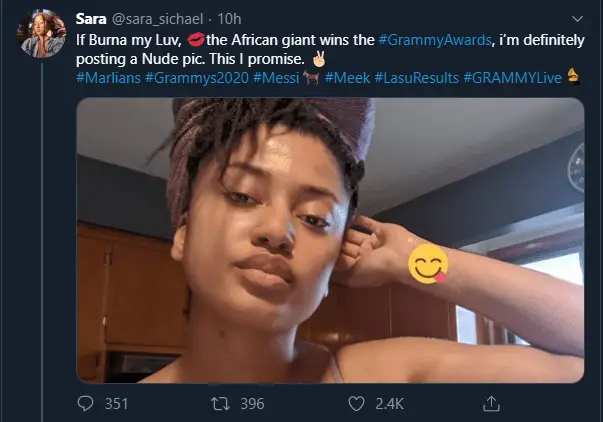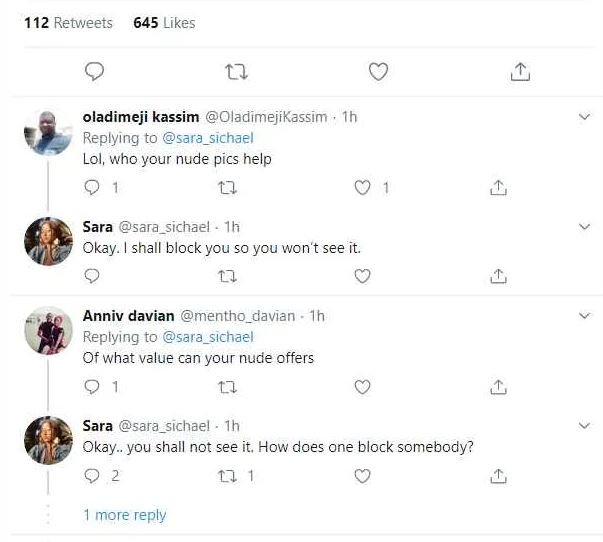 Since the announcement of Burma boy nomination it has been a great news for Nigeria and Burma boy fans as it is been spread that Burma boy will be breaking a setting a record in Nigeria.