A Nigerian man simply known as Jibola and his girlfriend, Motun are set to tie the knot after being in a spiritually uplifting relationship.
Bella Naija weddings shared the couple's love story leading up to their engagement and it has melted the hearts of lovers of romantic tales.
The lady revealed that she met her heartthrob through her social media page where he had been camping since 2019.
Motun had told Jibola that before he'll get her number he must patronize her business.
After they became close friends, he started praying for her every morning over the phone.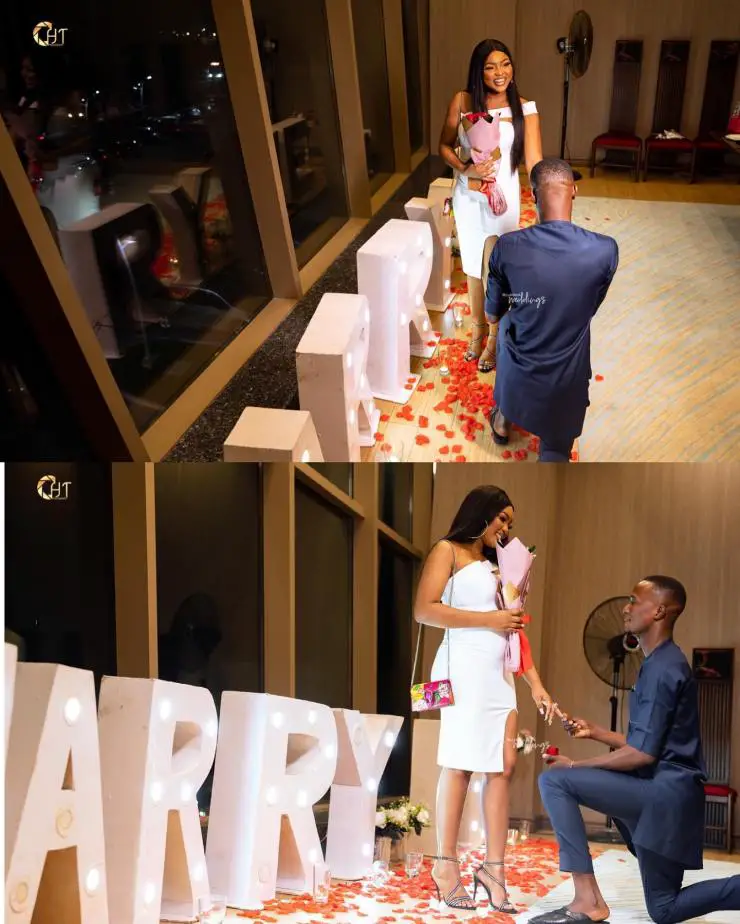 Now they are engaged, and it was an amazing moment for her owing to the proposal he organised to pop the big question.
"It started with an Instagram DM at the beginning of 2021. For context; he's been in my DM since 2019 lol. The day it all began was when he sent a text that drew my attention. He said, "I'm going to get in trouble because of this". I didn't respond until 3 days after. It feels like forever ago when I told him that he had to patronise my business before he'd get my WhatsApp number. Something about him just drew me in.
We spoke constantly, talked about our future and he slowly became my best friend and confidant. I remember when my business wasn't doing so well and this man literally called me every morning to pray for me and my business. He even got me to join pastor Bolaji's prayers on IG live. #MoJibssForever," she told Bella Naija Weddings.
See more photos: