In a brief moment of levity amidst the chaos of Hurricane Ian, a Florida reporter, Kyla Galer is defending her decision to Wednesday to use a condom to protect her microphone.
NBC2′s Kyla Galer was reporting on Hurricane Ian's landfall from a parking lot in Fort Myers, Fla., when it became clear the reporter's microphone was covered by a condom.
 Kyla Galer explained to viewers that she had placed a condom on the mic to protect it from the rain.
"A lot of people are asking what is on my microphone," she said.
"It is what you think it is. It's a condom. It helps protect the gear. You can't get these mics wet. There's a lot of wind and a lot of rain, so we gotta do what we gotta do and that is put a condom on the microphone."

She was reporting in the Naples area of Florida, where the Category 4 storm has left thousands without power.
Galer went on to use the mic in her reporting, bringing live coverage to NBC's viewers while protecting her equipment.
Who is Kyla Galer?
Kyla Galer is a 3 times award-winning journalist who works with  NBC2 News.
At NBC2, she anchors three to four hours of news every day, then manages 16 live feeds and social media for national breaking national news for an additional two hours.
Kyla joined the Waterman Broadcasting team in January 2020 as a weekday anchor.
Before moving to Southwest Florida, Kyla was in Las Vegas.
Early life
Kyla's passion for journalism started at a young age presenting the morning announcements in middle and high school in a suburb outside of Boston, MA.
It continued through college at UMass Amherst where she directed and produced a student-run newscast.
Education
She had her high school education at Canton High School and later proceeded to University of Massachusetts: Amherst, for her in MA Bachelor of Arts: Journalism.
Career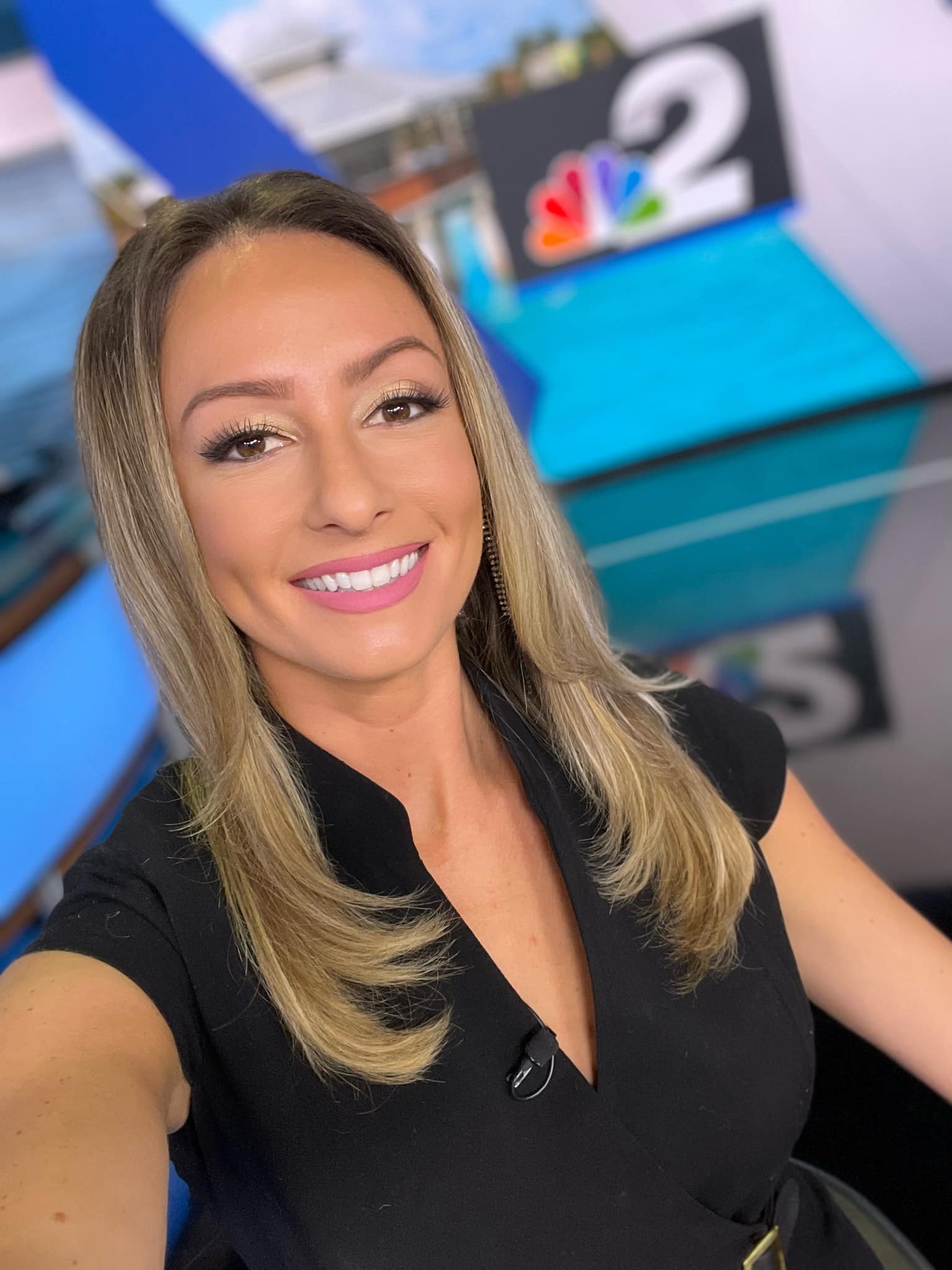 Kyla started her career in Colorado Springs where she reported on the booming marijuana industry and devastating wildfires that ripped through the southern part of the state.
Her investigation into police response times was recognized by the Colorado Broadcasters Association.
Awards and accolades
Her tenacious reporting there landed her two Emmy-nominations.
She was awarded an Emmy for a two-part series investigating why school buses in the country's fifth-largest school district are constantly late picking up students.
Her coverage of George Floyd protests was nominated for an Emmy. However, it was her tenacious investigations and exceptional writing that landed her three Emmy awards.
Fact Check
We strive for accuracy and fairness.
If you see something that doesn't look right, email us at  [email protected]