Kwaw Kese seek asylum
Kwaw Kese looks forward to seeking asylum in the United States of America (USA), should the government of Ghana fail to evacuate him in the coming days.
The artist is among Ghanaians who are currently stuck in the USA because of the closure of the Ghana's borders and airport as part of measures to prevent the spread of COVID-19.
Kwaw Kese says by the end of the month of May, he would have taken a firm decision on the matter.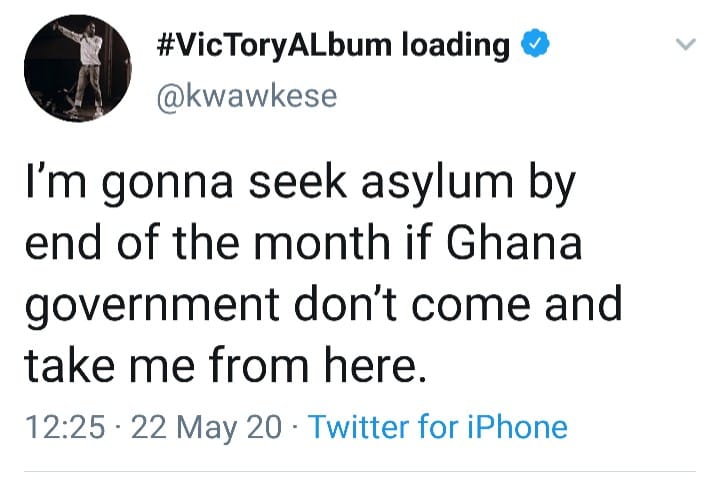 "I'm gonna seek asylum by end of the month if Ghana government don't (sic) come and take me from here," the rapper tweeted.
Kwaw Kese and some other Ghanaian artists have been stranded for weeks abroad.
Sarkodie, D-Black, Pappy Kojo are among the list of stranded artists.
They were unable to return to Ghana before President Akufo-Addo announced the closure of the country's borders and airport.