Georgia couple Krista Schindley and Tyler Schindley has been arrested after their 10-year-old child, who weighed only 36 pounds, was found walking in their neighborhood toward a grocery store in search of food, reports say.
Tyler and Krista Schindley remain held in the Spalding County Jail on Wednesday after a judge denied bond at a hearing earlier in the week.
Shocking court documents show Tyler Schindley, 46, and his wife Krista, 47, are accused of committing child cruelty in the third degree by allowing their four other children to 'see and/or hear' physical abuse against the boy on multiple occasions from 2020 to 2023.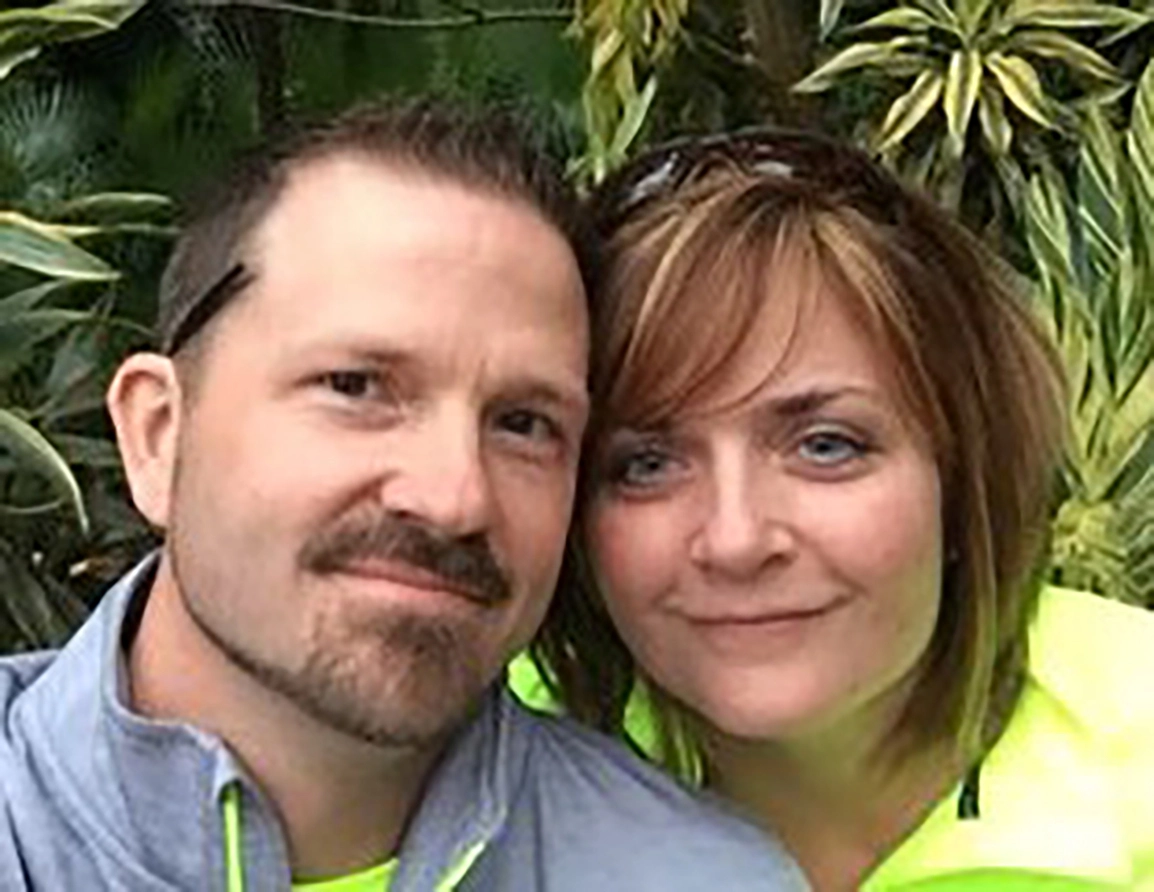 The documents state both parents maliciously caused the emaciated boy 'excessive physical or mental pain' before neighbors found him roaming the streets barefoot on Friday in Griffin, GA.
The starving boy had been kept locked inside a bedroom and was left alone in the house 'for extended periods of time, and on multiple occasions, with no access to lights, food, clothing or adult interaction and/or assistance', the affidavit claims.
The Schindleys, whose house is worth an estimated $447,000 and who managed the True REST spa together in Peachtree City, are also accused of allowing a 'dental injury and disfiguration' the boy suffered to go unattended.
Tyler and Krista Schindley were arrested shortly after neighbors in an upscale enclave of Griffin, Georgia found their son wandering hungry and confused through the streets before he begged police officers to 'please not make him go back.'
Authorities quickly determined the child had been intentionally starved and weighed about 36 pounds – the weight of an average four-year-old.
According to officials, the boy was neither the oldest or youngest of the five siblings living in the home.
Authorities did not share information about the conditions of the other children, all of whom were homeschooled, but said it seemed that the 10-year-old boy was the only one being starved.
The four other children have been placed in the custody of Georgia's Child Services department, according to law enforcement.
Tyler Schindley voluntarily came into the local police department after his son was found and spoke with investigators. Krista Schindley was arrested after that, following a separate interview.
Fact Check
We strive for accuracy and fairness.
If you see something that doesn't look right, email us at  [email protected]