Students of the KNUST SHS have embarked on massive protests after one of their final year colleagues was abandoned to his death yesterday by teachers and authorities of the school over fears of COVID-19.
As indicated by certain students who talked on Angel 102.9 FM's Anopa Bofuor with Captain Smart, the housemaster after observing the sick student commented that "nowadays due to COVID-19, such things are risky", and went into his home never to come out again.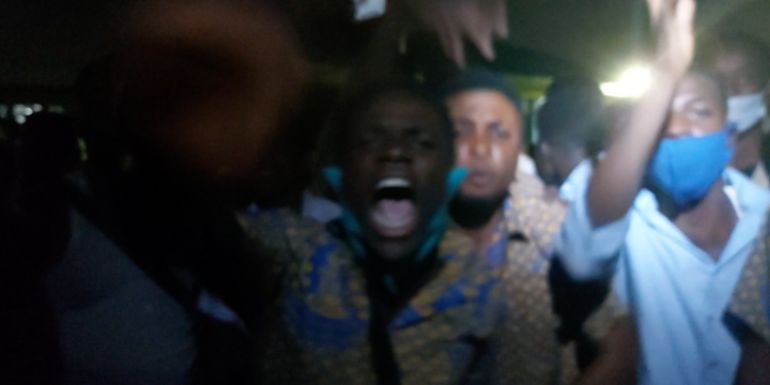 One of the students revealed that "the senior housemaster advised his deceased friends to leave him. He advised them to disinfect their hands and asked them for what reason they were holding the kid and gave them a plot to weed [as punishment]."
As indicated by the headmistress who likewise addressed Captain Smart, it worked out that the kid was really experiencing stomach ulcer and not COVID-19 as suspected.
The demise of the student has sparked violent protests in the school with students vandalizing the headmistress' vehicle and other important properties, inciting the nearness of substantial police nearness to quiet down the fomented students.
Shockingly, KNUST SHS is in the middle of two constituencies, which means they approach at any rate two ambulances, and an aggregate of 5 wellbeing offices which are exceptionally near the school. Additionally, the school is in indistinguishable limits from The Kumasi Center for Collaborative Research (KCCR) where COVID-19 tests for the whole northern area are done.