Recently, Kevin Gates shared a photo of himself showing his transformation from a convict to a platinum-selling artist.
When he was a teenager, Gates was promising, but his conviction almost left him without a career.
After completing his prison sentence, Kevin emerged revitalized, determined to demonstrate that his imprisonment had been a mere blip on his radar.
Having earned a deal with Atlantic Records in 2013, Gates delivered more than expected.
In all of Gates' successes and failures, his wife Dreka has been by his side.
Dreka and Kevin have been together for 18 years, six of which they've enjoyed as a married couple.
Let's take a closer look at Dreka Gates.
Kevin and Dreka are still together despite rumors that he got together with Renni Rucci
"A relationship is not all flowers and rainbows, it takes work, constant effort from both sides," Kevin said on Twitter in late October 2021.
Despite their long-term relationship, Kevin and Dreka Gates seem destined to remain together for a long time.
"I love you so much and I'm excited & ready to continue this journey that we're on together," Dreka commemorated the couple's anniversary via an October 2020 Instagram post.
Around mid-2021, reports started spreading that Kevin Gates and Renni Rucci were dating.
A couple of songs released by the pair sparked the reports.
Their closeness became more intense after Rucci and Gates played each other's love interests in Boat to Virginia.
Kevin is happily married to Dreka, so the rumors proved false.
They have worked together on several projects, including a marijuana farm in Cassopolis, Michigan.
Dreka has posted several farm photos, stating that she plans to expand the business to Detroit.
"Mississippi, we need you guys to legalize like yesterday! Let's get it!" Dreka captioned a 13th October 2021 post.
Dreka Gates seems to enjoy farming, which she views as a source of life lessons.
 

View this post on Instagram

 

She captioned an early October 2021 Instagram post as follows: "When you figure it [farming] out, it's the most beautiful thing that you've ever witnessed in your life. Pure MAGIC. You nurtured and loved this thing and it showed you just what love and nurturing does… Magic does exist. When I use the word magic… it's just my way or relating to those unexplainable things that just ARE. We are all magic."
She is one of Kevin Gates' booking managers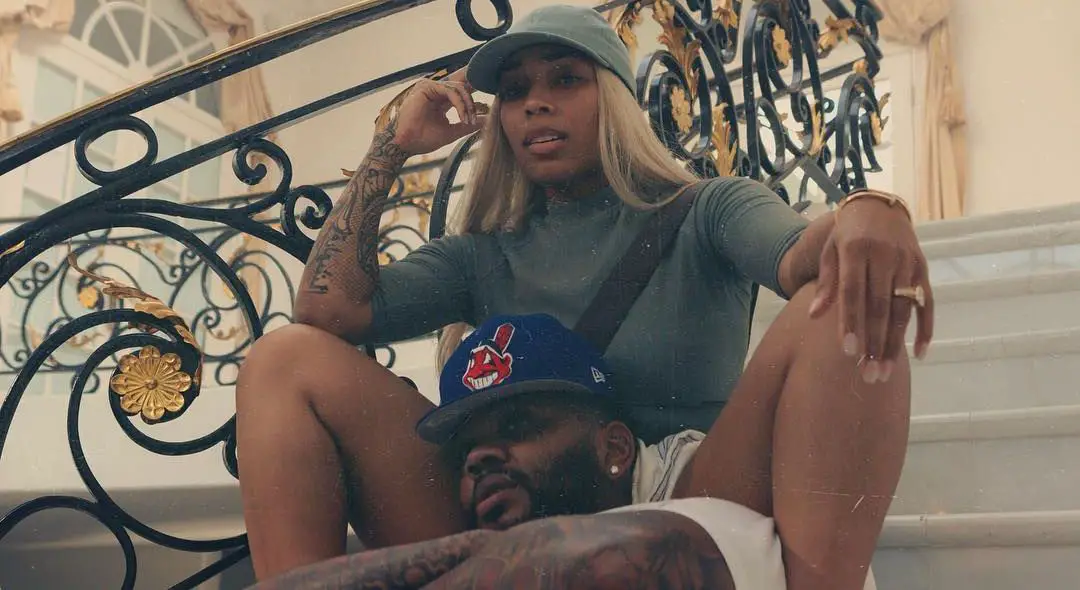 Dreka met Kevin years ago when he was as a part-time rapper.
Rapping was mostly a hobby for him.
Kevin, however, decided after some time he wanted to be a rapper full-time.
Dreka's motivation to help Kevin succeed was inspired by his revelation.
During this time, Dreka gathered whatever information she could about becoming a rapper.
This included reading books and talking to industry professionals.
She watched what other booking managers did, and she tried to do the same for Kevin.
The process was not easy, however. She admitted to The Source; "Then again, people in the industry shut you out…Yet, all the while I learned any and everything I could learn about the industry on my own because nobody is just going to say, 'Hey come on let me show you the ropes!' That's just not going to happen."
In order to succeed in this industry, Dreka Gates carved out her own path. A major goal of hers was to promote Kevin's music as much as possible.
Kevin ended up doing a few shows because of her persistence.
Among Dreka's target audience were promoters who were thinking of booking upcoming talent.
During this time, Kevin worked hard in the studio, and his music was well received.
In 2010, Kevin and Dreka Gates founded the Bread Winner's Association record label.
It was a significant achievement for the couple.
Kevin's first releases were recorded in a room in his grandmother's house, so his success tasted even sweeter.
In her current role, Dreka continues to excel as Kevin's booking manager.
Now that Kevin is famous, it is easier for her to book shows.
Despite this, she has not forgotten the initial rejection from industry professionals.
She told The Source; "It's like now that people know who I am or know who we are, and they know who Kevin is and now you want to fuck with me? It's like, 'No, I'll just stay doing what I've been doing and that's just what it is.'"
Dreka Gates stood by Kevin through hard times
Kevin's involvement with crime and infidelity has been the subject of many controversy over the years. 
Kevin's troubles with the law began during his teenage years. 
Being a passenger in a stolen vehicle led to him spending some time in jail. 
Kevin said he no longer felt any fear about prison due to this period of confinement.
There was no reason for him to worry about going to jail. 
Kevin stabbed a man multiple times during an altercation with him in 2003. 
While performing on stage in Florida on 26th September 2016, he assaulted a fan. 
He was sentenced to 30 months in prison in 2017 for weapon-related charges.
Kevin has also cheated on Dreka Gates on several occasions. 
He was even rumored to have sexual relations with his cousin. 
As a result of Kevin's infidelity, the couple faced some tough times, but Dreka stood by him.
Kevin is quick to praise his wife whenever the opportunity arises. 
Her support has helped him through a lot, and he is grateful to her for standing by him. 
Dreka is mentioned in a few of Kevin's songs, and she appears in a few videos.
In 2015, the couple got married in a beautiful ceremony.
She gave birth to her children at home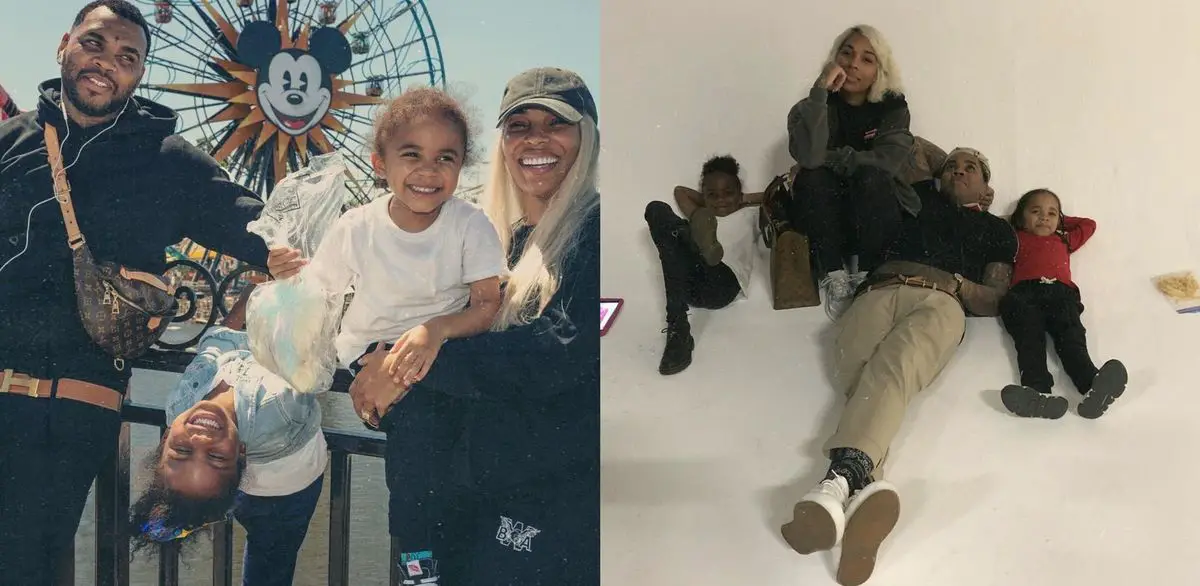 Kevin and Dreka have two children, Islah and Khaza – both were born at home. 
The best thing in her life was giving birth, according to Dreka.
Dreka chose not to vaccinate her kids. 
After experiencing a bad experience with a medical professional, she became fearful of medication.
 Dreka is a strong supporter of breast milk and its healing properties and it has worked for her and her family. 
She told The Source;"Sometimes they will recommend you to get certain vaccinations. But my kids have been out of the country and they haven't had any vaccinations and they haven't had all of the problems I hear about other kids experiencing."
There are plenty of photos of Dreka and her kids on her Instagram page, which shows the love they share.