John Roth, the newly appointed chief operating officer of the NFL's Buffalo Bills and NHL's Buffalo Sabres, was fired on Wednesday along with the Bills' general counsel, Kathryn D'Angelo, because the two were in a romantic relationship.
Things between Roth and Kathryn D'Angelo "got too brazen" in London, where the Bills suffered a 25-20 loss to the Jacksonville Jaguars in Tottenham Hotspur Stadium on Sunday, and it "became an issue that had to be addressed."
D'Angelo reported to Roth, which created "an unethical circumstance" within the front office, the site reported.
Roth and D'Angelo confirm being fired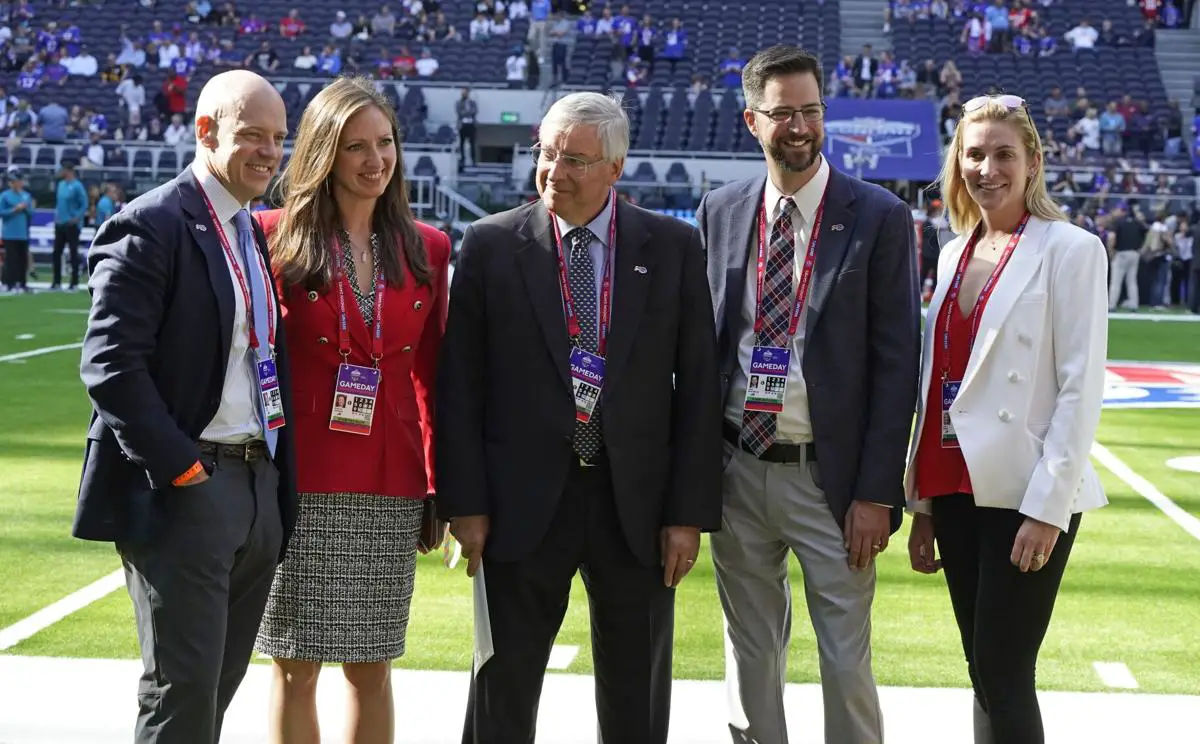 Roth and D'Angelo confirmed they were fired in a joint phone interview with The Associated Press on Wednesday, but did not elaborate further.
Who is Kathryn D'Angelo?
Kathryn D'Angelo was the senior vice president of business administration of the Bills.
D'Angelo was named to her role of general counsel earlier this year as well.
She had been with the Bills for seven years and was serving as a member of the team's management committee while serving in her role as Senior Vice President.
She joined the Bills' legal team in 2016, before moving up to assistant general counsel.
In 2022, D'Angelo was named interim general counsel after Gregg Brandon, the Bills' former general counsel, took a leave of absence.