Julia Lemus, the ex-girlfriend of Andy Ruiz has accused the former heavyweight boxing champion of rape and abuse.
According to TMZ, Julia Lemus, was granted a temporary domestic violence restraining order after after she claimed he raped, abused, and terrorized her over the course of their relationship.
Lemus, who is currently 26, filed for the restraining order in San Diego on April 6, and accused Ruiz of physically and emotionally abusing their two children as well, according to the report.
According to the filings, Lemus also accused the boxer of alcohol and illicit drug abuse, which she said caused her to 'fear for my life and safety and the lives and safety of my children.'
Lemus says the 33-year-old Ruiz began to get physical with her around the time he beat Anthony Joshua for the unified heavyweight title in 2019.
She documented multiple instances of alleged abuse in the application for the restraining order, saying, 'He began grabbing me by my upper arms and physically yanking me in order to move me wherever he wanted me to go.'
Lemus also claimed that Ruiz started to punch her in the arms and legs 'jokingly', but leaving her covered in bruises. She provided photographic evidence of that in her filings.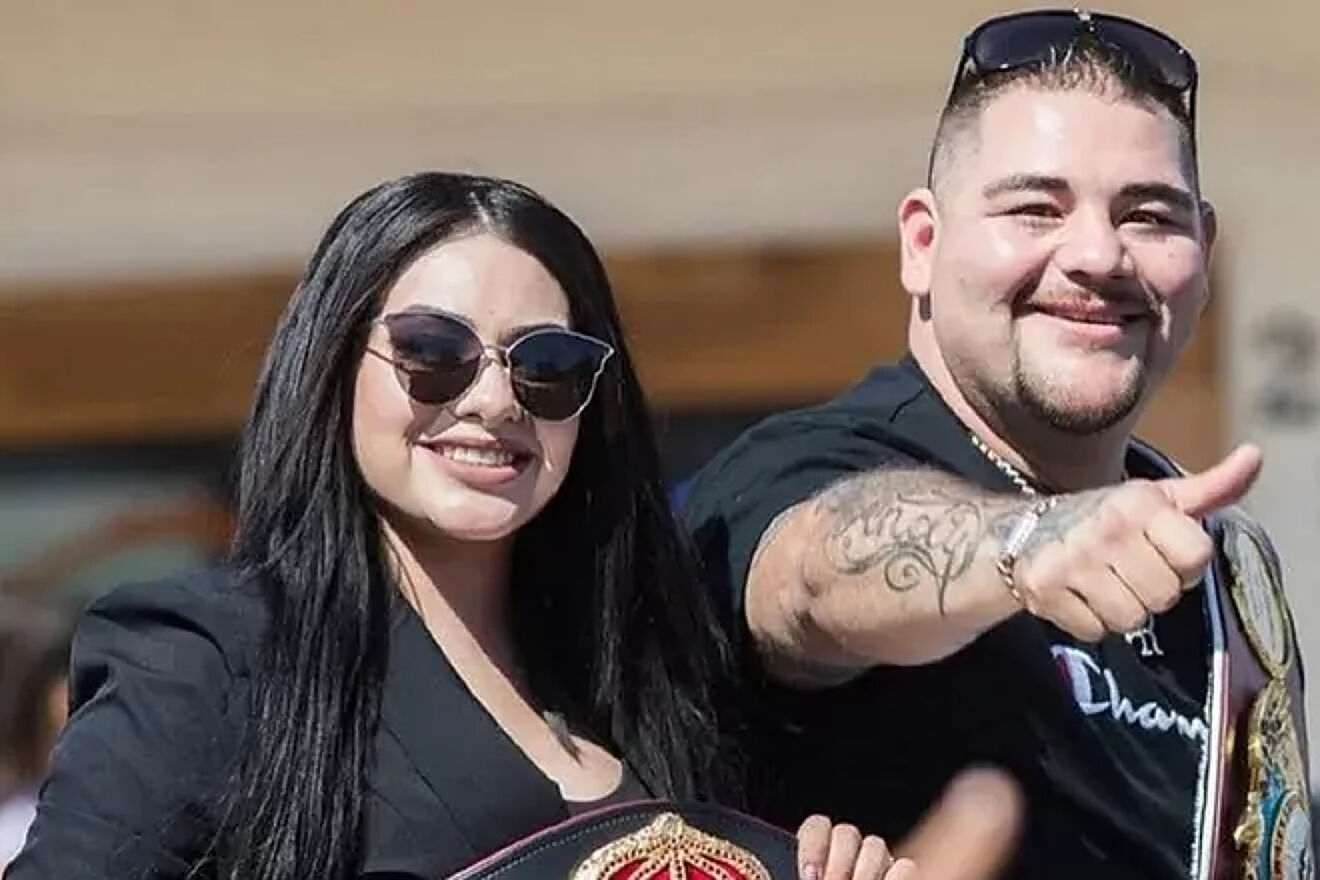 She also documents a time earlier this year, when the fifth-ranked heavyweight purchased multiple firearms in Las Vegas and wanted her to see them.
Lemus said she became uncomfortable with the amount of firearms around and that Ruiz 'proceeded to point an AK-47 at my face'. After telling Ruiz to stop, he told her to 'shut the f*** up,' before telling her the weapons were not loaded and calling her 'dramatic'.
Then, around February 2023, Lemus claims Ruiz began to sexually assault her, with the boxer forcing himself onto her on at least six different occasions.
Shortly after Lemus applied for the temporary restraining order, a court granted it – ordering Ruiz to stay 100 yards away from her, prohibiting him from owning any firearms, and granting Lemus sole legal and physical custody of their children
Fact Check
We strive for accuracy and fairness.
If you see something that doesn't look right, email us at  [email protected]