Julee Cruise, an American singer, songwriter, actress and musician, best known for her collaborations with composer Angelo Badalamenti and film director David Lynch, has died. She was 65.
Cruise's death was confirmed by her husband Edward Grinnan on Facebook, according to The Guardian. "She left this realm on her own terms," he wrote. "No regrets. She is at peace."
In 2018, Julee Cruise announced that she was battling Systemic Lupus. "I can… hardly walk," she wrote on Facebook. "And now it's difficult to stand… The pain is so bad I cry and snap at people.
Cause of Death
She stated on her Facebook page on March 28, 2018, that she has a condition, systemic lupus which has affected her ability to stand and walk but as at now, it is not known whether that is the reason for her death.
If any information about that comes up it will be updated.
Personal Life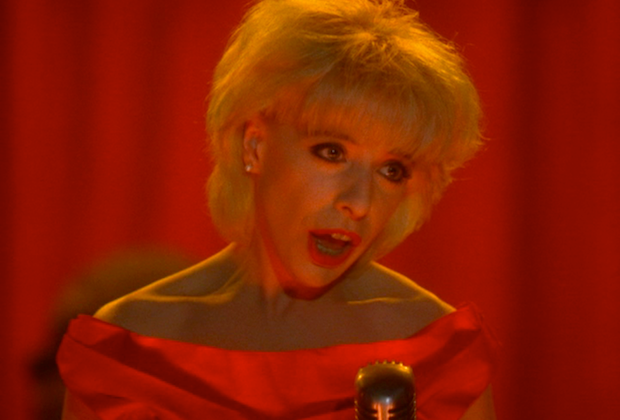 Born in Creston, Iowa, Cruise was the daughter of the town dentist.
She studied French horn at Drake University and performed as a singer and actress in Minneapolis with the famed Children's Theater Company (notably in the role of Jinjur in stage adaptations of L. Frank Baum's Oz books).
She moved to New York and played Janis Joplin in a revue called Beehive, while also working with Angelo Badalamenti.
In 1985, Badalamenti was composing the score for David Lynch's Blue Velvet, as well as serving as the vocal coach for the film's star, Isabella Rossellini.
A key scene in Blue Velvet was intended to feature This Mortal Coil's version of "Song to the Siren" by Tim Buckley, but when the rights to the song proved prohibitively expensive,it was suggested that Badalamenti compose a pop song in the same style, with lyrics written by Lynch.
Because the song required a vocalist with a haunting, ethereal voice, Badalamenti recommended Cruise, who had sung in a New York theater workshop Badalamenti had produced.
The result of their initial collaboration was "Mysteries of Love", which figures prominently in Blue Velvet's closing scenes and gained a cult following.
Husband
She was married to author and editor Edward Grinnan.[