The Pasadena Police Department has identified Juan Carlos Garcia Rodriguez as a person of interest in the strangulation murder and sexual assault of Maria Gonzalez, an 11-year-old girl found dead last Sunday in a laundry basket under a bed.
"Although we continue combing through multiple evidentiary items, including digital media, no arrests have been made; however," Juan Carlos Garcia-Rodriguez, 18, the identified person of interest, "was residing at the same apartment complex where the victim was found but has since left," the Pasadena Police Department said in an update on the investigation Friday.
Juan Carlos Garcia Rodriguez was arrested out of state, according to police.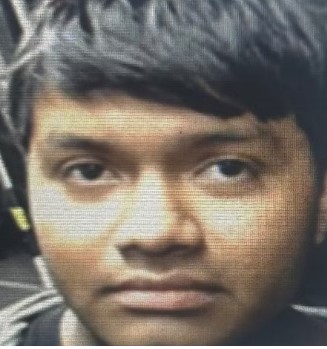 On Saturday, authorities confirmed that the Shreveport Louisiana Police Department arrested 18-year-old Juan Carlos Garcia Rodriguez, who is awaiting to be extradited back to Texas.
A key left nearby the remains of an 11-year-old girl at a Pasadena apartment complex was the "crucial" link that police used to identify the 18-year-old suspect, who was named a person of interest on Friday.
The Pasadena Police Department revealed the new detail on Friday, six days after Maria Gonzalez's father found her strangled underneath a bed last Saturday.
According to Chief Josh Bruegger, a key left at the scene that didn't open to the girl's unit, where she was left for dead, was located when investigators swept through last Saturday.
Police used that key to try and match it with doors to other units at the Main Village Apartments at 1004 Main Street. While Bruegger didn't immediately explain how Garcia-Rodriguez was tied to the key, he said it opened to a unit where the suspect was staying, which is also where two other people resided.