Justice have finally been serve as Joshua Jaynes, a former Louisville Metro Police detective together with  3 others, have been federally charged for civil rights violations in connection to the 2020 raid on Breonna Taylor's apartment.
The other 3 LMPD officers who have been federally charged are Brett Hankison, Kelly Goodlett and Kyle Meany.
Joshua Jaynes, who was fired for lying on the search warrant that led to the deadly 2020 raid at Breonna Taylor's apartment, have already been arrested by the FBI.
Joshua Jaynes was taken into custody Thursday morning by the FBI and booked in the Oldham County Detention Center, according to attorney Thomas Clay, who is representing Jaynes.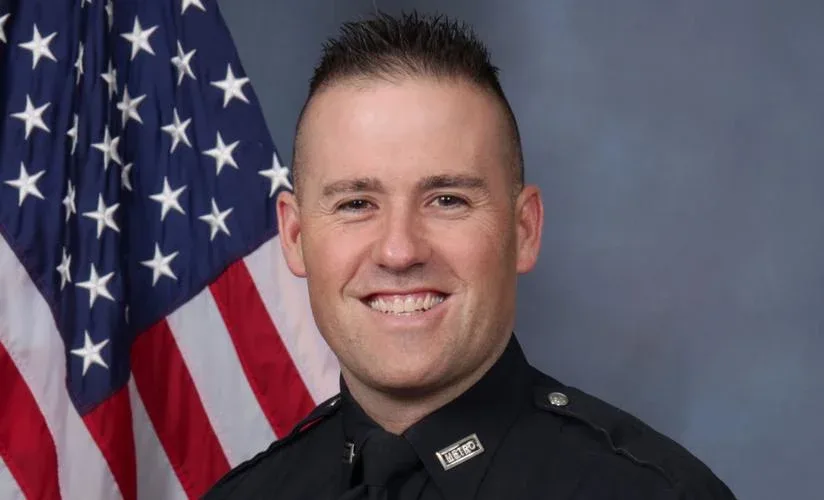 As said, Joshua Jaynes is accused of lying on the affidavit.
Joshua Jaynes wrote that he verified through a U.S. postal inspector a suspected drug dealer, Jamarcus Glover, was picking up packages at Taylor's apartment.
But he did not personally verify that information.
He has said that he relied on the information provided by Sgt. Jon Mattingly, another officer there the night of the raid.
We learned from the internal investigation that Mattingly told Jaynes that Glover was not receiving suspicious packages there, but Jaynes still wrote down Glover had received parcels at Taylor's home in the affidavit and implied they were indicative of drug trafficking.
He later clarified to investigators that he meant "any" parcels, not just "suspicious" ones.
"Um, was it – it – the way that you worded that specific bullet point in your affidavit, was it your intent to mislead the – the reviewing judge?" a PIU investigator asked in May.
"No, not at all. And like I said, I could have – I – I could have worded a little bit differently in there. But I try to be as – as (unintelligible) as detailed. Or sometimes it's good to be not as detailed," Jaynes replied.
But the Public Integrity Unit interviewed two Shively police officers who refuted Jaynes' account, saying they told several LMPD officers no packages were being delivered there.
Background on the raid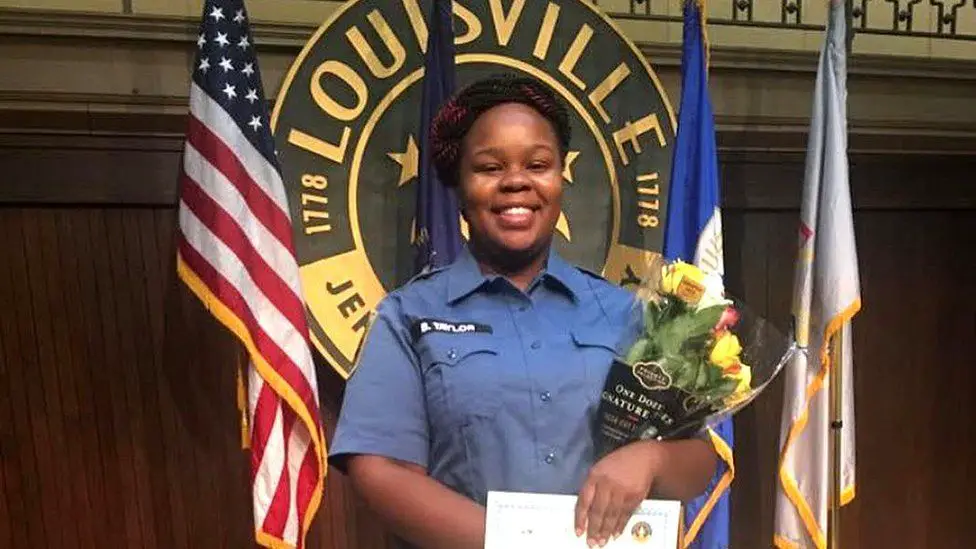 On March 13, Louisville police officers executing a search warrant used a battering ram to enter the apartment of Ms. Taylor, a 26-year-old emergency room technician.
The police had been investigating two men who they believed were selling drugs out of a house that was far from Ms. Taylor's home.
But a judge had also signed a warrant allowing the police to search Ms. Taylor's residence because the police said they believed that one of the men had used her apartment to receive packages.
Ms. Taylor had been dating that man on and off for several years but had recently severed ties with him, according to her family's lawyer.
Ms. Taylor and her boyfriend, Kenneth Walker, had been in bed but got up when they heard a loud banging at the door. Mr. Walker said he and Ms. Taylor both called out, asking who was at the door. Mr. Walker later told the police he feared it was Ms. Taylor's ex-boyfriend trying to break in.
After the police broke the door off its hinges, Mr. Walker fired his gun once, striking Sgt. Jonathan Mattingly in a thigh.
The police responded by firing several shots, striking Ms. Taylor five times. Mr. Hankison shot 10 rounds blindly into the apartment.
Mr. Walker told investigators that Ms. Taylor coughed and struggled to breathe for at least five minutes after she was shot, according to The Louisville Courier Journal. An ambulance on standby outside the apartment had been told to leave about an hour before the raid, counter to standard practice. As officers called an ambulance back to the scene and struggled to render aid to their colleague, Ms. Taylor was not given any medical attention.
It was not until 12:47 a.m., about five minutes after the shooting, that emergency personnel realized she was seriously wounded, after her boyfriend called 911.