Profile
Josh Blakk is a Ghanaian Singer-Songwriter and an MTN Hitmaker 2020 finalist .
MTN Hitmaker 2020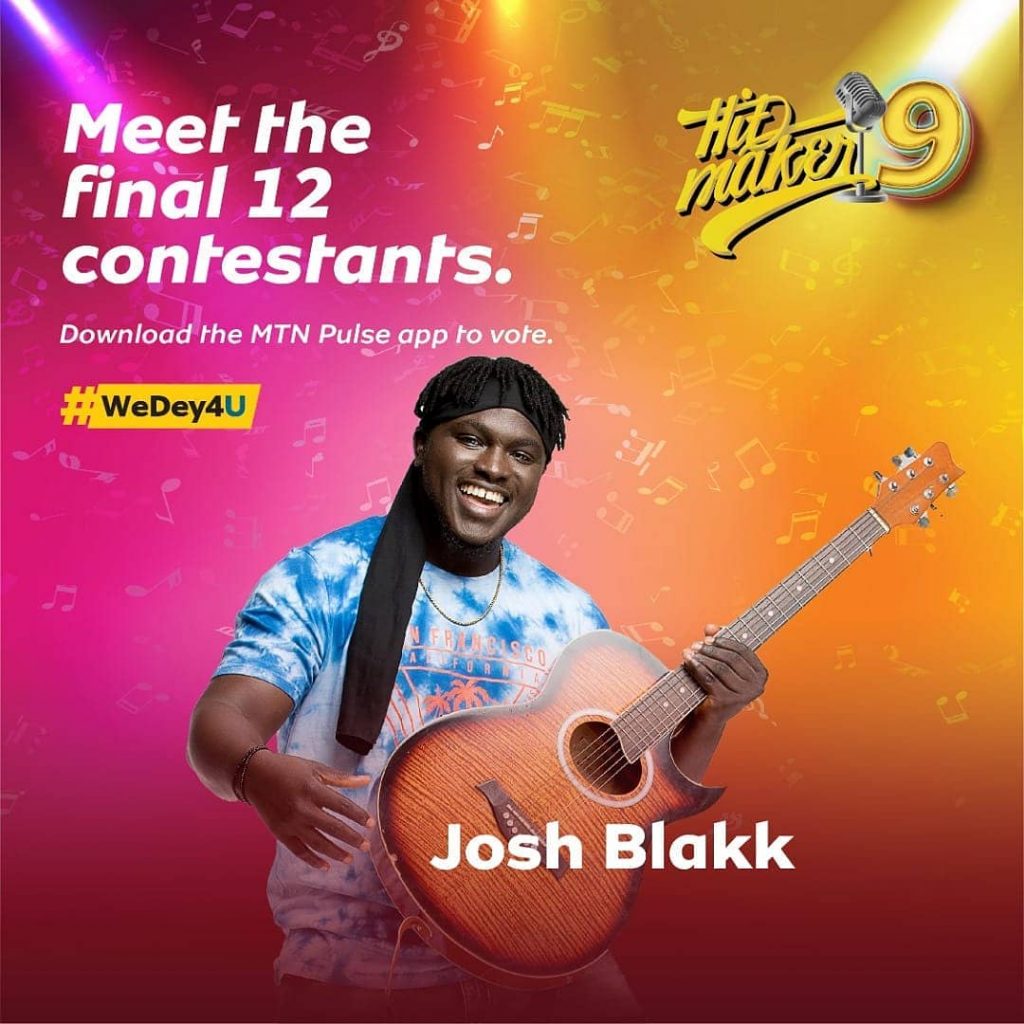 Noted for his headwrap style, Josh appeared on set without his signature mark. When questioned by Sika, he noted that the scarf is a symbol of his presence on the battlefield. "I put on my scarf when I'm ready to fight, as in, ready to war my way up the competition ladder. So since this is just a Q and A, on a lighter note, I decided to come without it", he explained.
He says the acoustic guitar is his favorite musical instrument even though he enjoys the tunes of the saxophone and organ as well.
Representing the Spintex Community, Josh says his style of music is unique because he does a combination of Hi-Life and Soul music which he terms as Hi-Soul. He is hopeful that Ghanaians will embrace his style of music someday.
View this post on Instagram

Josh Black also acknowledged that the Ghanaian music industry has contributed immensely to his music career in terms of production and content.
Josh Blakk, is not only a musician but also a guitarist and looks to bring a different vibe to the show.The instrumentalist has passion for Highlife and Soul music butlooks to create a different genre, something he touts as High-Soul and believes music loving fans would love.
Age
25 Years
More Update Soon …