A 25 year old California man identified as Jonathan Kassi has been arrested for allegedly taking a 17-year-old boy's money and threatening to post his sexually explicit photos and videos — a "sextortion" scheme that authorities said led to the teen's suicide.
Jonathan Kassi, was arrested in the Los Angeles neighborhood of Van Nuys on Thursday before he was booked into Santa Clara County jail on charges of extortion and attempted disorderly conduct, San Jose police said.
The San Jose Police Internet Crimes Against Children said the Kassi was connected to a much larger West African 'sextorition' syndicate, and had been using multiple usernames to prey on teens on social media.
Jonathan Kassi was allegedly involved in the "sextortion" of Ryan Last, a 17-year-old from San Jose who died by suicide after Kassi allegedly posed as a teenage girl and convinced him to share a racy photo of himself online, according to NBC Bay Area.
What happened?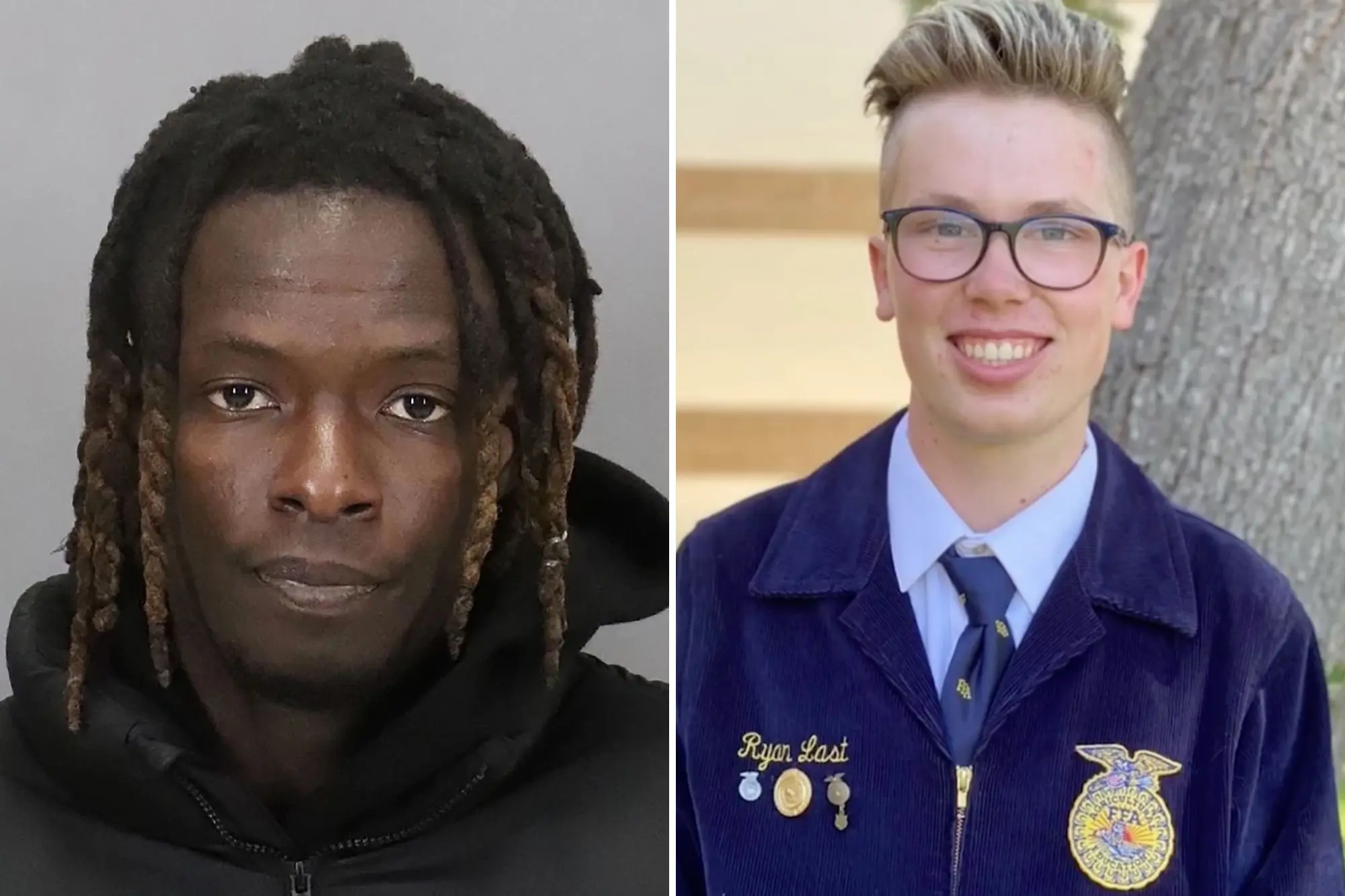 According to Ryan Last's family and investigators, Kassi had sent the teen a naked photo they claimed was of themselves, then asked him to send one back in return.
Immediately after the scammer tricked Last into sending an intimate photo of himself, he demanded $5,000 from the teen or else they would share the photo of him online.
When the 17-year-old told the criminal he could not pay the full amount, Kassi allegedly asked for $150, which Last had to take out of his college savings.
But investigators said Kassi continued to pester Last for more cash, and drove him to end his own life after threatening to share the explicit photo of him to family and friends.
Last took his life inside his family home, just days before his 18th birthday, leaving a suicide note explaining what happened.
Pauline, who has since become an advocate against 'sextortion' scams targeting teens, said her family was unaware of what happened because her son, like many victims of these scams, felt too embarrassed to reach out for help.
'We honestly never thought that something like this could target us, could reach out family,' Pauline told reporters on Monday. 'It just shows how easy it is.'
She added that she was glad detectives were able to track down the man allegedly responsible for her son's death.
'It's amazing to know they worked really hard and were able to get somebody,' said Stuart. 'There's still a lot of work that needs to be done in educating families and kids.'
Kassi's bail was set at $250,000, notably less than the $1 million Last's family had requested.