Jonathan Douglas Sapirman, a 20-year-old local man, was identified by authorities as the gunman who shot five people at a suburban Indiana shopping mall, killing three of them.
According to Greenwood police chief James Ison, Jonathan Sapirman started shooting shortly before the mall's closing Sunday evening after leaving a bathroom.
A legally armed bystander who ended up shooting the gunman was identified as Elisjsha Dicken, 22, of Seymour, Indiana.
How Greenwood mall shooter, Jonathan Douglas Sapirman, was gunned down by armed bystander, Elisjsha Dicken.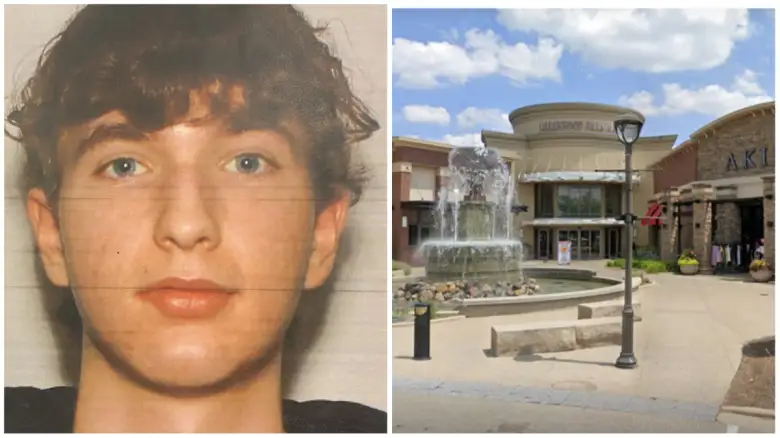 According to Greenwood Police Chief James Ison, Elisjsha Dicken was shopping at the mall with his girlfriend.
At 5:57 p.m., less than two minutes after the gunfire began, Dicken engaged with the gunman
Dicken was able to neutralize the gunman within two minutes after the gunman had already fired 24 rounds from his rifle.
Dicken fired 10 shots from his Glock handgun.
Dicken's first shot at the gunman was from 40-50 yards away and it appeared the very first shot hit the gunman.
Dicken was able to hit the gunman with additional rounds.
Dicken was carrying a 9-MM Glock, according to Ison. After confirming the shooter was no longer a threat, Dicken approached mall security and cooperated with officers, according to Ison.
He was handcuffed and questioned by officers, but released upon verification of his actions via surveillance video.
What type of weapon did the Greenwood Park Mall shooter use?
The suspect brought three guns with him to the mall, but only used a Sig Sauer M400 rifle, which he purchased legally in March.
Sapirman allegedly left behind another semi-automatic rifle in the mall bathroom, where he was seen on surveillance footage for an hour before the shooting.
He purchased that weapon legally in March 2021. A pistol was also found on his body, police said.