John Paul Mac Isaac has been identified as the owner of a Delaware computer repair shop where Hunter Biden left his infamous laptop in April 2019, and failed to collect it.
According to his profile on Amazon.com, he was born into a military family on May 3, 1976.
John Paul Mac Isaac landed a job with the Department of Education, fixing Macs in Delaware schools.
His dreams of being a media creator were sidetracked by the realization that he could make a living fixing computers and supporting other creative Mac users.
He still pursued his creative dreams by filming and archiving airmen from WWII through Vietnam, but fixing Macs was his profession.
He was hired in 2004 to be a part of the soon-to-open Apple store in northern Delaware and spent the next five years with Apple, building a reputation for quality customer service.
After no longer seeing eye to eye on how customer service should be executed, he left Apple in 2010 to open his own shop.
He provided five-star service and support to the Apple community for nearly ten years until becoming caught up in the Hunter Biden laptop scandal.
Mac Isaac, who has since written a book about the infamous laptop, has said previously that he alerted the FBI to the laptop after catching a glimpse of its contents — including emails detailing influence-peddling involving then-Vice President Joe Biden and images of Hunter smoking crack and having s3–x with prostitutes.
He voluntarily handed the laptop over to the feds in December 2019 after making himself a copy, which he shared with Giuliani's personal lawyer, Robert Costello.
According to the lawsuit, the Post reports, Mac Isaac was forced to close down his computer repair shop near the Biden family homes in Greenville, Delaware following the CNN report – when people started throwing eggs, vegetables and even dog feces at his door.
He then reportedly went into exile in Colorado for a year.
When John Paul Mac Isaac and Hunter Biden met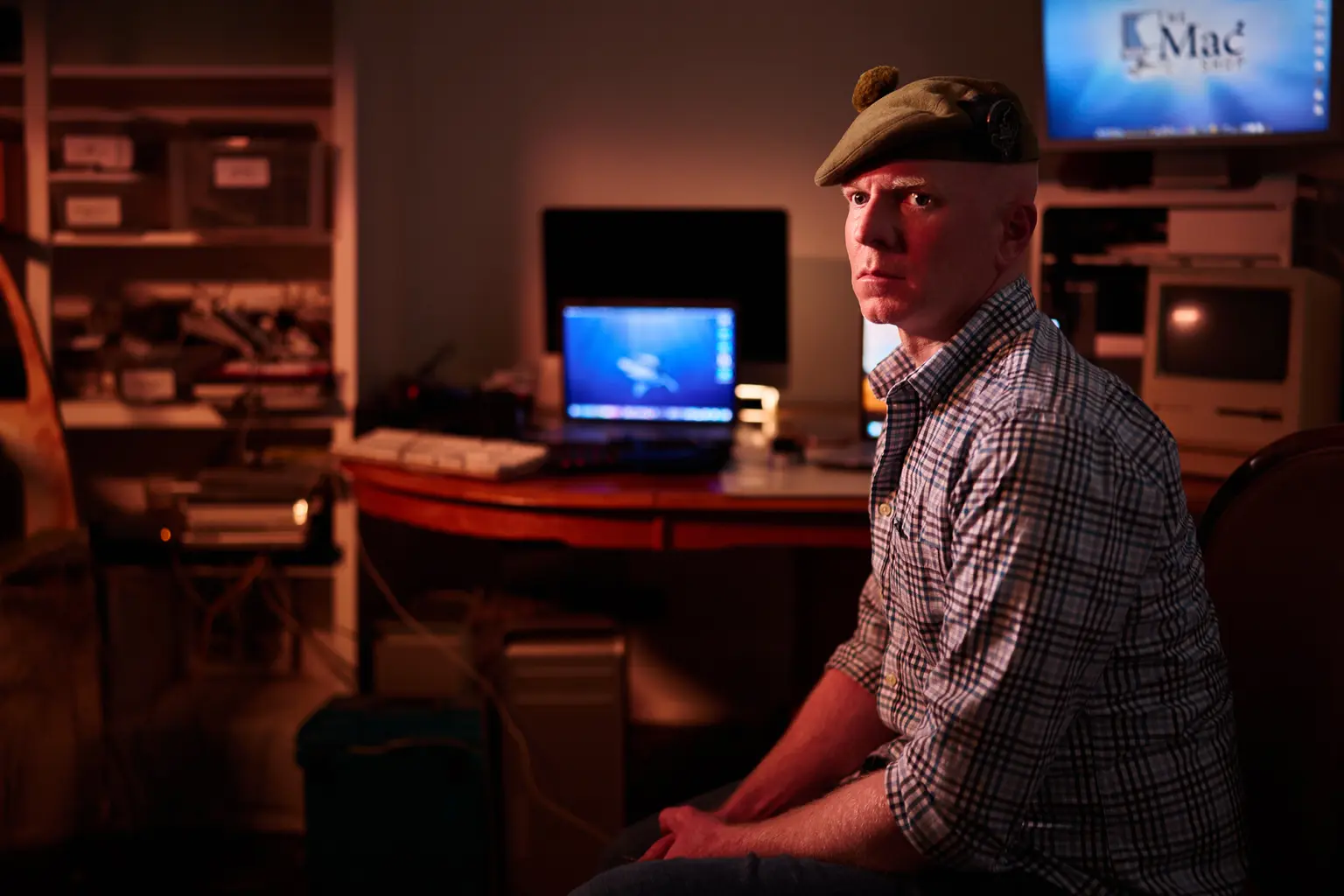 Hunter, first came into contact with Mac Isaac in April 2019, when he left his laptop at his shop – and never returned to collect it.
The laptop has, since the eve of the 2020 election, been a source of fascination, with its incriminating photos of a drug-addled Hunter with prostitutes seized upon, and the wayward businessman's communications and accounts pored over for evidence that Joe Biden was involved in suspect international deals.
Hunter Biden hired lawyer Abbe Lowell
Hunter in December hired veteran political lawyer Abbe Lowell, who previously represented Jared Kushner, and began fighting back.
Lowell accused Mac Isaac of illicitly accessing the laptop, and so on January 27 Mac Isaac sued, seeking $75,000 in damages in a defamation case.
On February 1, Lowell then wrote to the Justice Department and Delaware Attorney General, demanding Mac Isaac and others be prosecuted.
On Thursday, Mac Isaac's attorney said he believed Hunter wants to criminally prosecute his client in order to enact revenge.