A hiker identified as Joe Eggleston fell 300 feet to his death after tumbling from a cliff on the summit of Mount Willard in Crawford Notch, officials said.
Joe Eggleston, and his wife, Kelley, 57, were taking pictures late Saturday morning before she heard her husband call out, and turned to see him falling over the edge of the cliff, New Hampshire Fish and Game said
Joe's wife, Kelley Eggleston then called 911 about 10:30 a.m., members of the Mountain Rescue Service responded to the scene, where they rappelled down the cliff and found Eggleston about 2:30 p.m.
His body was lying about 300 feet from where he fell.
Eggleston's death comes about a month after 19-year-old Emily Sotelo, a sophomore at Vanderbilt University, was found frozen to death at another New Hampshire summit as she tried to achieve her goal of climbing all 48 peaks in the state before she turned 20, Yahoo News reported.
Who was Joe Eggleston?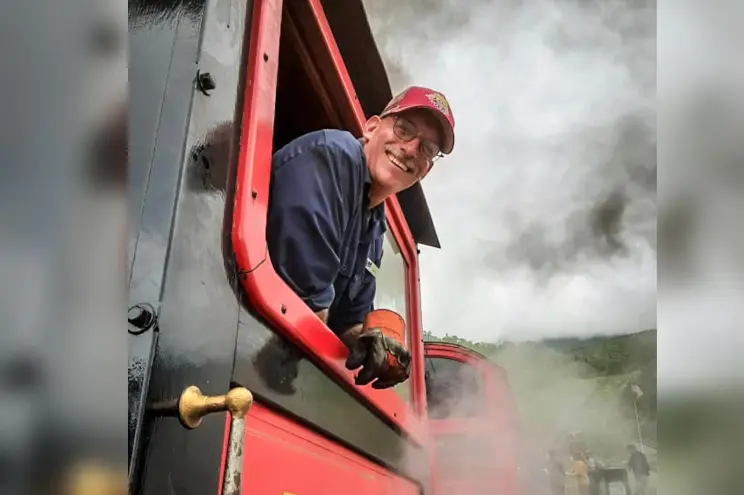 Joe Eggleston was a 59 year old Steam train engineer and hiker.
According to the Yankee Magazine, Joe Eggleston worked as a steam engineer for the Mount Washington Cog Railway, onboard a 1908 coal-powered train that trekked the Mount Washington summit to offer tourists views of the largest mountain east of the Mississippi.
He was married to Kelley Eggleston.
Mount Washington Cog Railway reacts to the demise of  Joe Eggleston
Mount Washington Cog Railway said on its Facebook page that it was "still processing the terrible news over the weekend that we lost our friend and colleague, Joe 'Eggy' Eggleston, to a tragic hiking accident.