Two young sisters, 19-year-old Lindsay Weiner and 21-year old Jillian Weiner were killed in an early morning house fire in the Hamptons, on eastern Long Island.
Jillian Wiener, Lindsay Wiener together with their brother Zachary, and parents Lewis Wiener, 60, Alisa Wiener, 52 were on a family vacation when fire swept through a rental home in Noyack before dawn Wednesday, trapping two sisters from Maryland as they slept in a second-floor bedroom, police and fire officials said.
Southampton Town police said Lewis Wiener, 60, Alisa Wiener, 52, and their son Zachary, 23, all managed to escape the house on Spring Lane after the elder Wiener was awakened by "the sound of glass breaking" — the son leaping to safety from a second-floor window.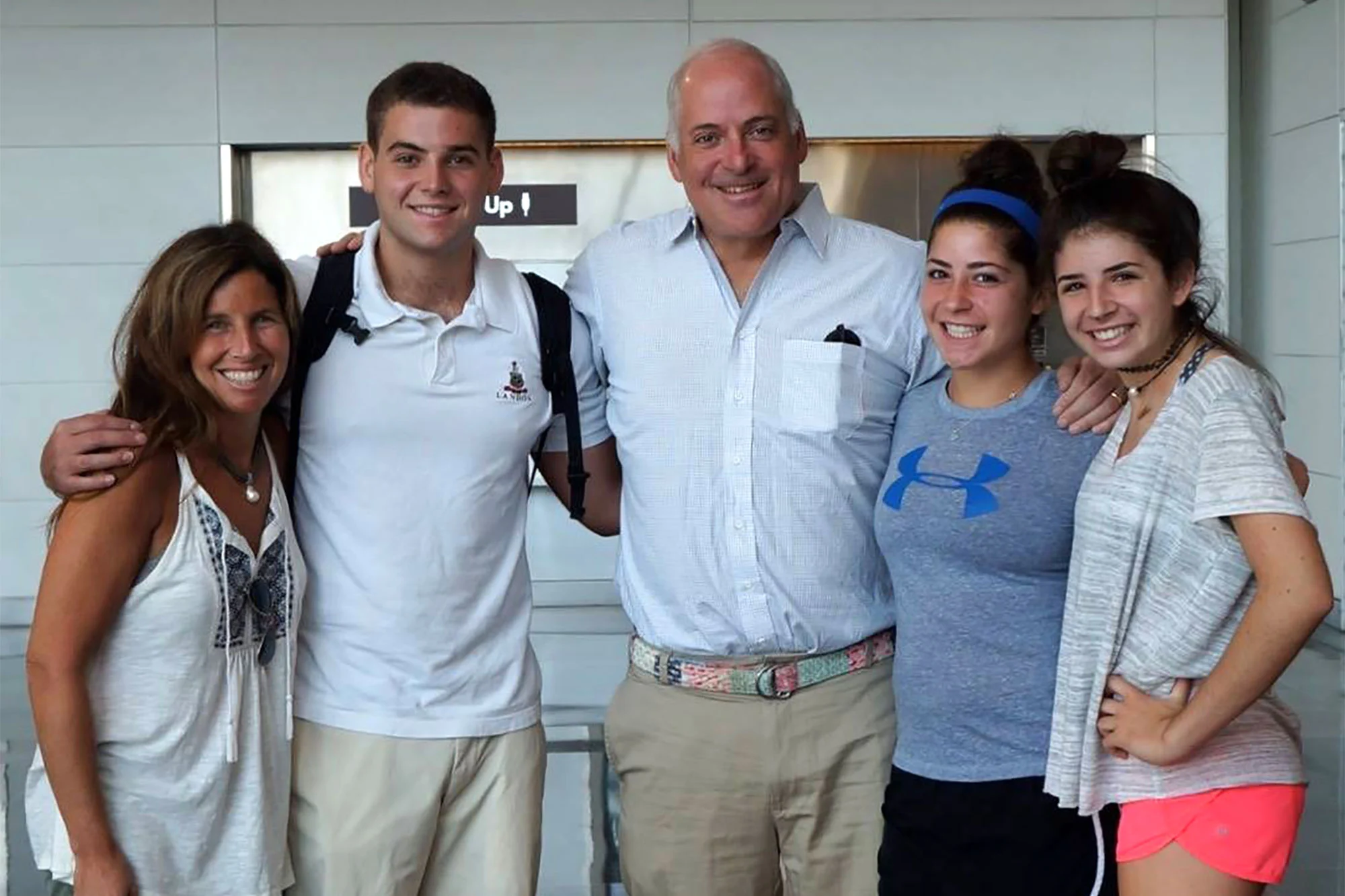 Lewis Wiener, the girls' 60-year-old father, was awoken by the sound of broken glass and immediately attempted to evacuate his family.
Fire officials in the area all say the house was fully engulfed in flames by the time they got to the house on Spring Lane.
However, while Lewis' wife, 52-year-old Alisa Wiener and son, 23-year-old Zachary, were both able to get out, Jillian and Lindsay were trapped in their upstairs bedroom, according to WUSA.
A lieutenant with local police said that Zachary had to jump out of a second-floor window of the 1,624-square-foot, three-bedroom home to safety, the East Hampton Star reported.
Lt. Susan Ralph said in a statement: 'The father awakened to the sound of glass breaking and alerted the family to get out. The father and wife escaped the home. When they realized the children hadn't exited the home, the father attempted to gain entry back in; however, the flames prevented him from gaining access.'
Local officials have said that the cause of the fire does not appear to be suspicious, according to the New York Post.