Jerry Harris, who was born on July 14, 1999, rose to fame after the premiere of "Cheer" back in January 2020 for his over-the-top yet endearing "mat talk," as well as his supportive personality.
A close look at Jerry Harris in season 1 uncovered the ardent passion he had for the game, his exemplary work ethic, and his heartwarming backstory-that caused many to regard him highly.
Despite the sport's overwhelmingly positive development and competitive aspects, there have been a few events that have led to harrowing incidents, such as the arrest of Jerry Harris in season 1.
Here are all the details you need to know about the former breakout star, his actions, and the aftermath.
In Illinois, Jerry grew up without a stable home life, but once he noticed cheerleading brought him great joy, he got to pursue it.
When he was 16 years old, his mother tried everything in her power to get him the training he required, but sadly, she died of lung cancer.
However, although Jerry was having difficulties, he managed to perform at a competition the very next day.
 Therefore, a team of cheer moms raised over $30,000 in a matter of two days to help him graduate high school, in order to help Jerry continue to cheer.
Taking from the Netflix original documentary, Jerry states, "If I didn't cheer, I would have probably fell to the dark side. I would probably be somewhere on a street right now. I would probably be in and out of jail. I would probably be upset at the world, and I would be hurting others because I would be hurt myself. I would not be where I am today without cheer."
Within months of the show's debut, Jerry got the chance to be a reporter for 'The Ellen DeGeneres Show.
Jerry was arrested on charges of sexual misconduct in September 2020 after the FBI received complaints from then-14-year-old twin boys.
Where is Jerry Harris Now?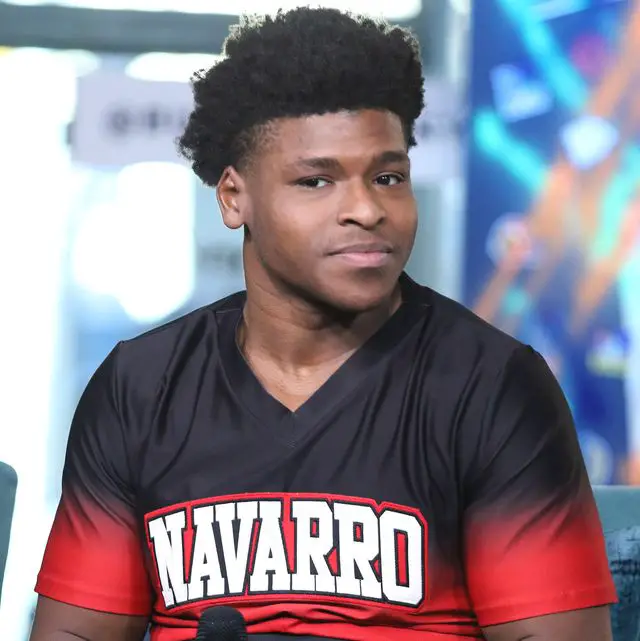 The criminal investigation of Jerry Harris began when the two brothers claimed that he had been requesting explicit photos and sex from them online and at cheer competitions .
According to the brothers, Jerry allegedly exploited them for nearly a year before cutting off contact on his own, but the damage was already done.
It took some time before the two finally realized what was happening and came forward, which ultimately resulted in Jerry's arrest in Naperville, Illinois, sometime in September 2020.
Jerry admitted to the FBI during an interview that he had solicited and received explicit messages on Snapchat from about 10 to 15 different minors, had sex with a 15-year-old at a cheerleading competition back in 2019, and paid a 17-year-old some money in exchange for nude photos.
Hence, Jerry was indicted on four counts of sexual exploitation of children, one count of enticement, one count of receipt of child pornography, and one count of travel with the intent to engage in illicit sexual contact with a minor. 
The defendant was also refused bail since he was considered a threat to society.
Jerry faces a minimum of 15 years and a maximum of 30 years behind bars if convicted, and of course, he would be registered as a sex offender. 
From what we can tell, having already pleaded not guilty in December 2020, Jerry is expected to appear in court in early 2022, meaning that the legal proceedings will go from there. 
Therefore, today, Jerry remains detained at the Metropolitan Correctional Center in Chicago, Illinois.
Despite that, he supposedly keeps up his positive mindset and hopes to become a motivational speaker when he gets out of jail one day, as mentioned in 'Cheer' season 2.