In the wake of the shocking murder of 4 University of Idaho students, a third-year law student identified as Jeremy Reagan has been accused of being the suspect
Jeremy Reagan, who describes himself as "socially awkward," has attracted attention on social media for publicly opining about the stabbing deaths of four University of Idaho friends while they slept in the small college town of Moscow.
Why Jeremy Reagan was accused of their murder
Jeremy has given a series of TV interviews in the wake of the November 13 slayings that have caught armchair detectives' eye, and triggered online smears.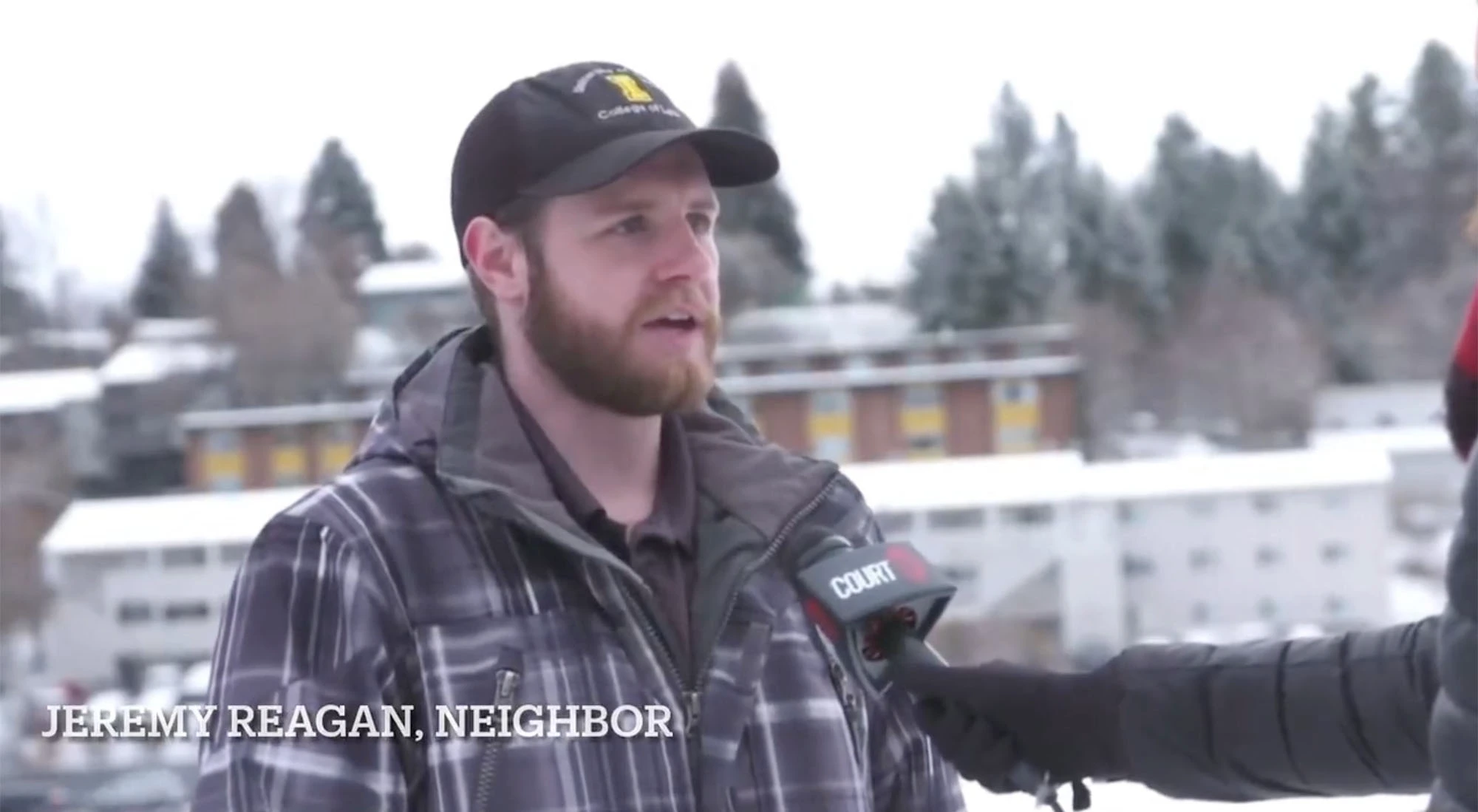 In an earlier interview with Fox News regarding the incident, Regan said, "I went to bed early that night" and "then a couple of hours later we got a message, and there was a bunch of police here. And then that was the end of normalcy for the past week or so here".
Internet sleuths who pounced on the mysterious murders, soon found the interviews of Mr Reagan online and claimed something about him was "strange".
"I didn't do it. I have nothing to hide. I'm willing to give DNA, fingerprints.. whatever they need."

Neighbor #JeremyReagan to the 4 #IdahoStudents addresses online rumors HE is the murderer returning to scene/doing interviews like convicted killer #StephenMcDaniel
@CourtTV pic.twitter.com/Yp1TVFKEf8

— Chanley Shá Painter (@ChanleyCourtTV) November 29, 2022
One Reddit user wrote: "He's had three interviews with news stations you can watch and plenty of Reddit threads too… something seems off about him."
This Jeremy Reagan guy just might guilty of the Idaho 4 murders🤔many perps in the past have inserted themselves into the investigation or did a bunch of media interviews about the killings. And this guy is doing just that! That's 1 of my many predictions on this case😂 #Idaho4

— Jesse (@Jesse149414) November 27, 2022
Another user wrote: "Why is Jeremy Reagan wearing a black bandage on his left hand? I'm not accusing him, but that's just strange. He also doesn't blink when he says, 'No, I went to bed.' Just strange."
Reagan reached out to a prosecutor to clear up misconceptions after online communities speculated that he refused to give DNA to police.
"Officers came by my house today (Tuesday). They talked with me, they interviewed me. They didn't bring anything to collect DNA today. They said, 'If we need you, will you come down to the station?' I said, 'Absolutely,'" Reagan said.
"Just having it on me gives me that extra sense of security, especially now where cyber sleuths may or may not come. They've already contacted my friends asking questions about me. And so who knows if someone's gonna go so far as to try and confront me in person," Reagan added.
Fact Check
We strive for accuracy and fairness.
If you see something that doesn't look right, email us at  [email protected]