Jen Corbin, a native of Central New York, is the third child of Joseph and Joanne Ancone.
She was formerly known by her birth name Jennifer Ancone until 2018 when she tied the knot with her high school sweetheart and Major League Baseball (MLB) player Patrick Alan Corbin and took up his name.
Jen and Patrick both were students at Circero – North Syracuse High School (C-NS), and it was there they first met.
Both were fond of sports, although Patrick didn't pitch for baseball while at C-NS until his junior season.
Before he went on to play for the MLB, Patrick played baseball in college, first at Mohawk Valley Community College, and then at Chipola College, Florida.
However, he started playing professionally in 2009 with minor leagues like the Orem Owlz, and then the Arizona Diamondbacks in 2010. It was at this time that he made his MLB debut and was named an All-Star in 2013.
In 2018, he signed a six-years with the Washington Nationals where he now plays as a pitcher.
Jen Corbin's early life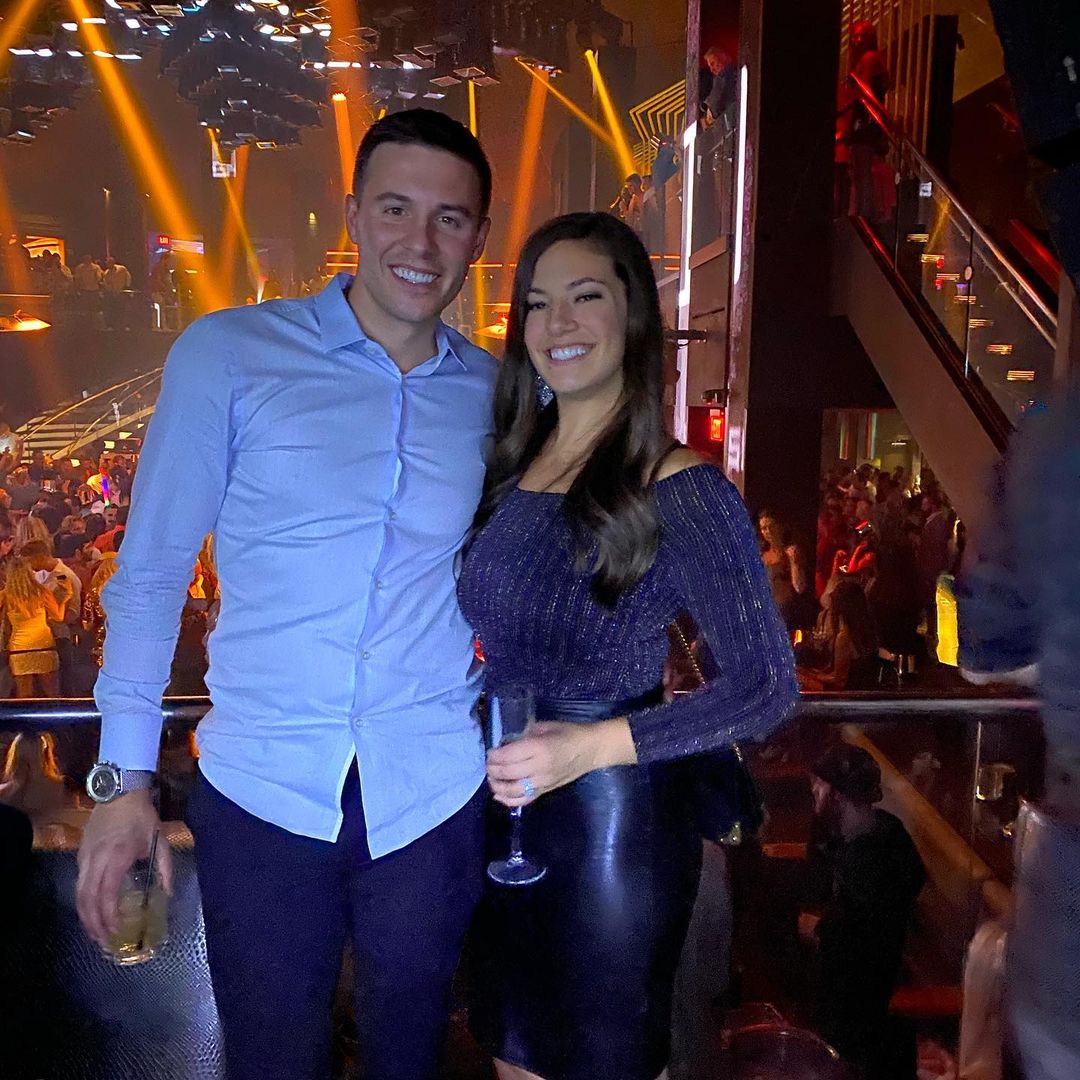 The 31 years old wife of the MLB player was born on November 1, 1991, in Syracuse, New York, the last of the 3 children of Joseph and Joanne Ancone. 
Her parents were not legally married until they both aged 64.
Her sisters on the other hand, Lauren and Amy age 32 and 30 respectively, Amy, a registered nurse at St. Joseph Hospital Health Center, Syracuse, are yet to be married.
Jen graduated from C-NS, studied, and subsequently met Patrick in New York. In May 2017, they were engaged.
Jen Corbin's Children
 

View this post on Instagram

 

On May 14, 2021, Jen and Patrick became parents with the birth of their first child, a boy who they named Weston Alan Corbin.
However, the family of three is looking forward to welcoming a newborn come July 2023. Patrick announced via his Instagram on March 2023.
Jen Corbin's Achievements 
Jen has proved herself a philanthropist by partaking in several fundraising campaigns.
One to which she is most recognized was the 2020 'Fight For Air Climb' campaign launched by a Facebook user for the Lung Association which she donated generously to.
She also supports her husband by teaming up with him in the Washington Nationals Youth Baseball Academy, a program focused on fostering positive characters, academic achievements and improving health among youth from underserved communities in Washington.
They spend time with the kids in the Academy sometimes, engaging them in Q&A sessions and other activities.