Jeff Halperin is an American former photojournalist and entrepreneur who is married to Kari Lake, an American politician and a television news anchor.
He is the owner of Phoenix, Arizona based production company, ZenHD.
Jeff keeps a private life. Not much is known about him but thanks to his wife, we know a little through her posts on social media.
Before starting his company, he worked for four years as News Editor and photographer.
Age
The exact age of Jeff Halperin isn't available for public consumption.
However, we can boldly estimate his date of birth to September 25th, thanks to a 2017 post by his wife Kari Lake on Facebook where she wished her husband a happy birthday.
Family
Jeff tied the knot with his beloved wife, former journalist and Republican Kari Lake in 1998. They both have 2 kids.
Interesting Facts about Kari Lake's Husband;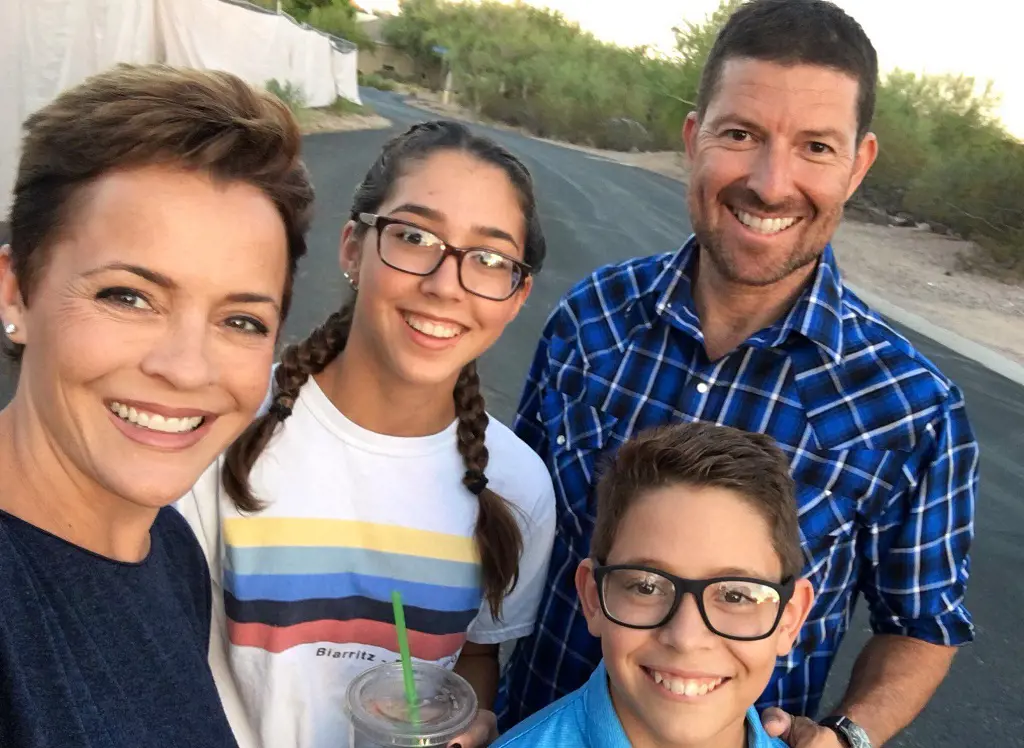 Jeff is a Latino and is of Columbian descent.
We know this again thanks to his wife who in an October 2022 post on Facebook, revealed that she is proud to share information her husband's Columbian descent to the world.
This is explains why he is speaks fluent Spanish.
Before they got married, Jeff and Kari were colleagues at the same Phoenix, Arizona.
Archived LinkedIn posts on his deleted account states his work place as NBC –TV affiliate local station KPNX-TV in Phoenix and WNYT-TV in Albany, New York.
Kari worked at KPNX-TV for four years before moving to Albany, New York to work for a year.
In 2020, Lake announced that her husband Jeff Halperin had been nominated for the Emmys for his documentary for ESPN Sports Network.
His documentary was on Turkish Professional basketball player Enes Kanter which he titled "Enes Kanter; Enemy of the state".
Though he didn't win the award, Kari posted him to tell her followers on social media how proud she was of him.
Fact Check
We strive for accuracy and fairness.
If you see something that doesn't look right, email us at  [email protected]