A 4-year-old girl was killed and a 2-year-old boy left in critical condition after they were allegedly stabbed by a 31 year old woman named Janee Pedescleaux.
The attack was reported at about 11 a.m. on Law Street Sunday, the New Orleans Police Department said.
Both children were taken to an area hospital in a private car. The 4-year-old girl died at the hospital and the 2-year-old boy remains in critical condition, according to police.
Police say the New Orleans Police Department's Child Abuse Section has arrested 31-year-old Janee Pedescleaux, the mother of the children, on suspicion of second-degree murder, attempted murder and second-degree cruelty to a juvenile.
Possible reasons why Janee Pedescleaux stabbed her two children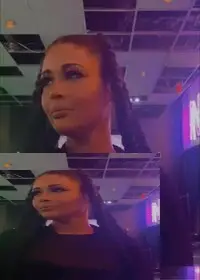 According to theshaderoom.com, Janee Pedescleaux and her baby daddy were engaged in a legal battle over the custody of their children at the time of the horrific incident.
Court records show  Roberts ( baby daddy ) sued Pedescleaux back in April, claiming she was "not stable or providing a healthy environment for the kids."
Roberts was seeking going custody of the children, in an arrangement that would allow him to see the children on the weekends, per NOLA.com.
The outlet reports that a court date regarding custody of the children was scheduled for later this month.
Roberts himself acknowledged the tragedy in a TikTok video posted on Monday, showing the two children alongside captions of "they are so beautiful" and "she killed my baby, please pray for me."