Jamie Lee Henry, a 39 year old Army major doctor and her physician wife have been charged with a criminal plot to give confidential medical information related to members of the U.S. military and patients at Johns Hopkins Hospital to the Russian government, court records show.
According to the Department of Justice, Major Jamie Lee Henry, and Dr. Anna Gabrielian, 36, were accused of using their secret security clearance at North Carolina's Fort Bragg to steal the records from the base's hospital.
Fort Bragg is among one of the most populated military installations in the world, housing about 52,000 active duty soldiers. The base is home to the US Army's Delta Force and Special Operations Forces.
The indictment alleges that the plot started after Russian President Vladimir Putin invaded Ukraine.
Prosecutors said the pair wanted to try to help the Russian government by providing them with data to help the Putin regime "gain insights into the medical conditions of individuals associated with the U.S. government and military."
The two met with someone whom they believed was a Russian official, but in fact was actually an FBI undercover agent, the indictment says.
At a hotel in Baltimore on Aug. 17, Anna Gabrielian told the undercover agent "she was motivated by patriotism toward Russia to provide any assistance she could to Russia, even if it meant being fired or going to jail," the indictment says.
In the meeting, she volunteered to bring her husband into the scheme, saying he had information about prior military training the United States provided to Ukraine, among other things.
If convicted, the couple faces a maximum sentence of five years in federal prison for the conspiracy and a maximum of 10 years for each count of disclosing protected health information.
Who is Jamie Lee Henry?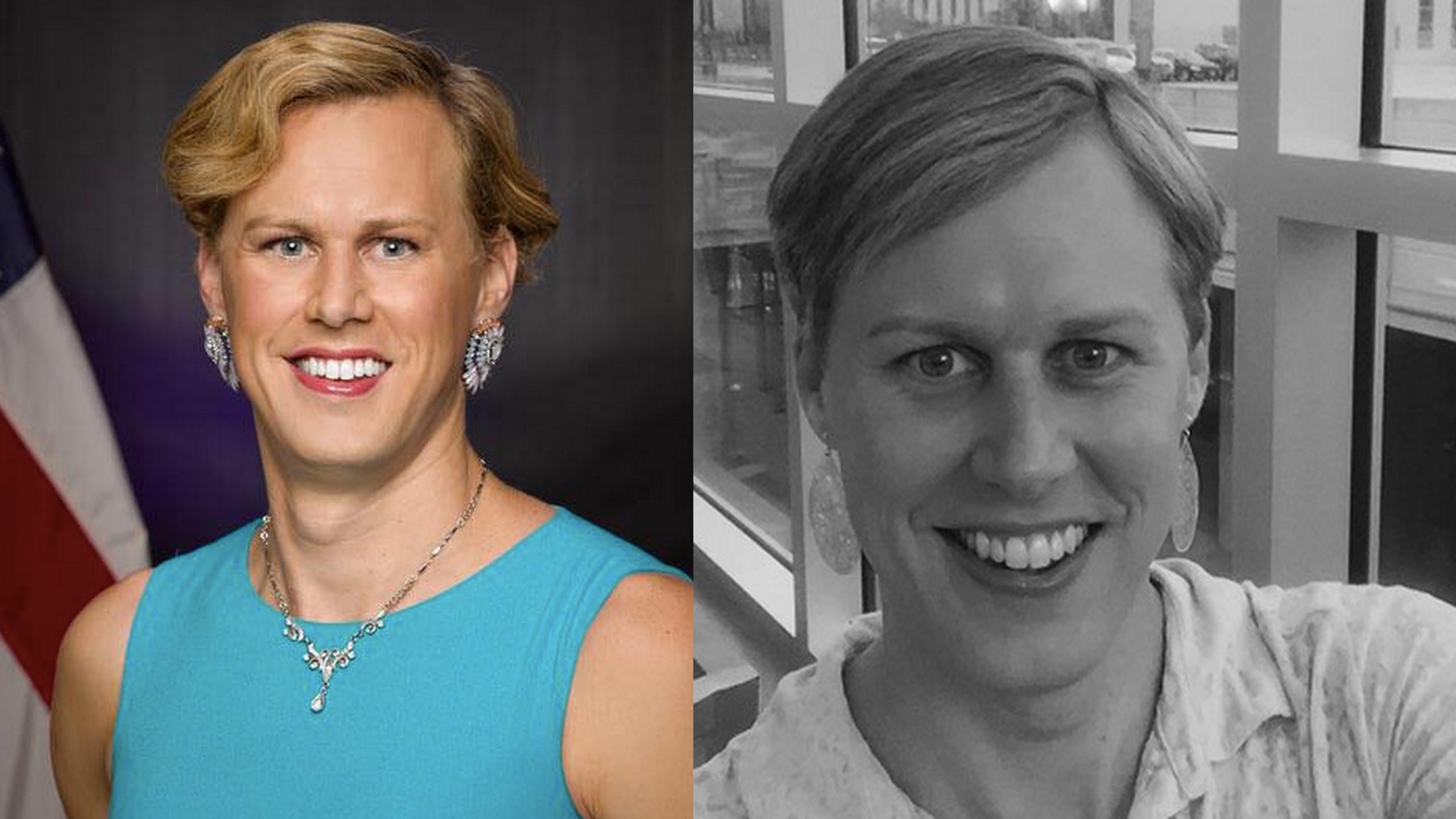 Jamie Lee Henry is a doctor and a former U.S. Army major.
She also is a transgender woman.
Jamie Lee Henry joined the Army ROTC almost 15 years ago — at age 17.
She has been "treating wounded, ill, and injured" service members for 10 years, ever since she did her first rotation in the psych ward at Walter Reed.
Henry was a staff internist at Fort Bragg in North Carolina, who had secret-level security clearance.
Fort Bragg is the home of the Army's XVIII Airborne Corps, headquarters of the United States Army Special Operations Command, and the Womack Army Medical Center.
In 2015, Henry was reported to be the first known active-duty Army officer to come out as transgender.
In May of 2015, the Army granted Henry's request to officially change her name and gender, with the army using female pronouns in its filings.
It was a first for the Army, which had long maintained that being transgender or being diagnosed with gender dysphoria is incompatible with the military and grounds for dismissal.
Fact Check
We strive for accuracy and fairness.
If you see something that doesn't look right, email us at  [email protected]