A 38 year old Indianan man identified as JaJuan Burley stuck his mother, Juanita Gray, with his car and sent her into the air while trying to escape from cops.
JaJuan Burley allegedly accelerated into Juanita Gray, 57, before he was shot at by officers on Friday morning in Fort Wayne, Indiana.
What we know
Fort Wayne Police Department in Indiana pursued a suspect just before 10am on Friday after he sped off when stopped for an undisclosed violation, according to the Fort Wayne Police Department.
Police said he refused to pull over and led cops on a high-speed chase for around 20 minutes to his mother's house, where an 'item exchange occurred between the suspect and his mother.'
When Gray tried to go back inside, her son accelerated his vehicle into her, sending her several feet into the air, and grazed an officer.
One of the cops uses a taser on him and the suspect falls to the ground. 'Get him in cuffs now,' an officer shouts as four people restrain him.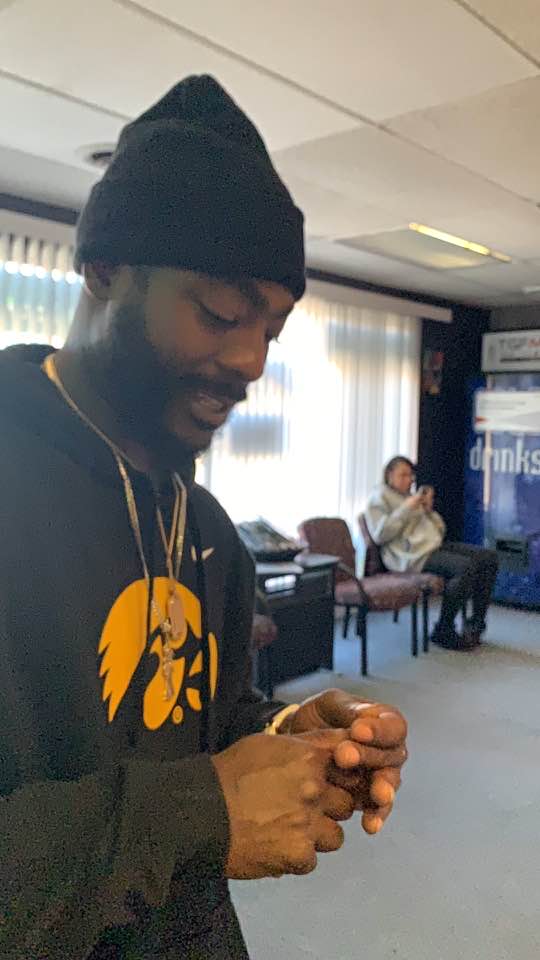 His mother Gray is seen hurt on the floor and a cop tells her: 'Ma'am we have an ambulance coming.'
The person recording is told by police to get away but he responds: 'Why are you touching me for? This is my home.'
Another officer tells him: 'This is a crime scene, if you could just step over here we'd all appreciate it. That way there is no misunderstanding.'
Burley is then instructed to put his hands behind his back before he is helped to his feet and escorted away.
But the suspect is seen accelerating across the front lawn and he strikes Gray, sending her flying into the air, and shocked onlookers are heard exclaiming.
He grazed another officer as he tried to get away.
The footage concludes as several gunshots ring out, and Burley was struck by one of the bullets.
Both he and the officer he allegedly hit with the car suffered non-life-threatening injuries.
Gray, who refused medical attention at the scene, is expected to make a full recovery but is now facing charges of obstruction of justice.
The incident remains under investigation, and the Fort Wayne Police Department claimed Burley was shot because of a 'dangerous situation created by the suspect.'