Jack DuCoeur has been identified as the ex-boyfriend of University of Idaho murder victim Kaylee Goncalves.
In the days leading up to the quadruple murder, Kaylee Goncalves broke up with her boyfriend of five years, Jack DuCoeur, 22, just three weeks before the murder.
DuCoeur was ruled out by police soon after the November 13 atrocity but has been dogged by 'ridiculous conspiracies', his aunt told the New York Post in a new interview. 
She added: 'He's not only lost the love of his life, and what we all thought and he probably thought as well, would be his future wife — you know, get married and have kids and all of that.'
Miller told the New York Post 'half of America' thinks he could 'be responsible' for the killings.
Miller said DeCoeur, a mechanical engineering major at the university, was 'obviously' sad about the breakup but the couple 'were still friends'.
She said Goncalves was 'planning on moving away' and the split was 'amiable'.
Days after the murders, it emerged Goncalves and Mogen called Jack at least seven times shortly before their deaths, in the very early hours of the morning.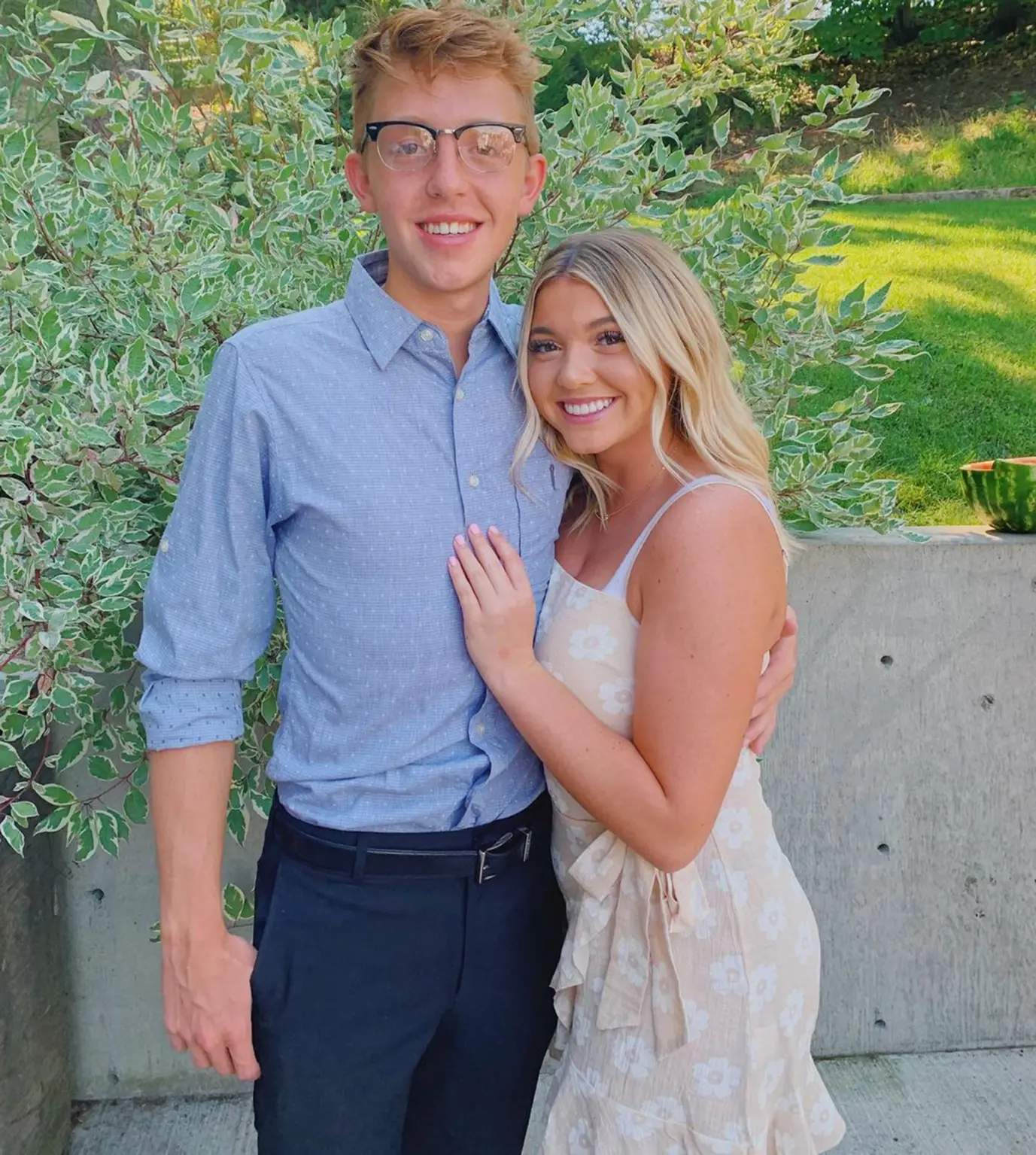 Goncalves' parents, Steve and Kristi, have also said they stand by Jack '1000 percent'.
Miller dismissed speculation online that her nephew committed the murders as 'ridiculous conspiracies', adding: 'We all know, beyond a shadow of a doubt, that there's no way that Jack would ever do anything like that to anybody.'
She said DeCoeur is struggling with the thought of returning to the university.
'It's hard for him to think about going back to Moscow because his life there was very involved with Kaylee's,' she said.
Miller is behind a GiveSendGo fundraiser to collect $20,000 to help the Goncalves family fund a private investigator and legal team to help solve the case.
'The very last thing that this family wants to happen is for it to become a cold case,' she told the Post.
DuCoeur & Goncalves Were Both From Coeur d'Alene, Idaho
DuCoeur Posted a Picture Jack Ducoeur, who posted a photo with her on Facebook.
His Facebook page says he went to Lake City High School, lives in Moscow, Idaho, and is from Coeur d'Alene, Idaho.
DuCoeur now owns the fluffy golden pooch, Murphy, whom he and Goncalves had bought as a couple.
The dog, who lived with Goncalves, was found unscathed at the crime scene by police, and initially turned over to Animal Services.
DuCoeur, of Coeur d'Alene, Idaho, is struggling at the thought of returning to the University of Idaho,