Media personality Efia Odo has descended on artiste manager Bulldog for saying that women are only good for the kitchen and bedroom.
Efia Odo, who is not happy with the comment, jabbed Bulldog and said it is his wife and children who are destined for the Kitchen and bedroom.
"Next time he should say his woman and female children. More parents especially fathers should enforce independence unto their children. Women are aspiring to be more than chefs and babysitters", she said on Instagram.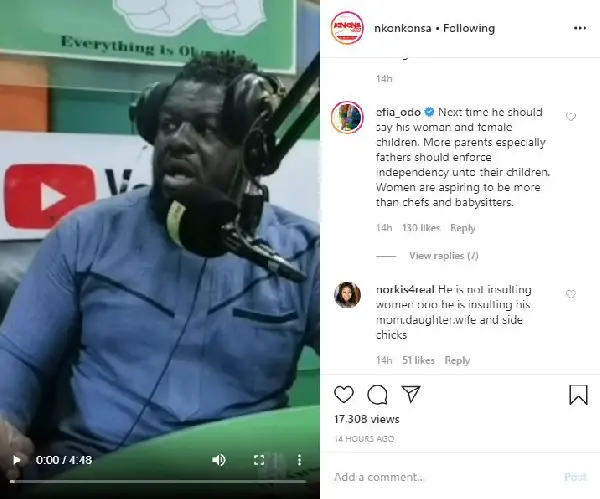 Bulldog in an interview on 3FM said women have no place in leadership positions and other corporate structures.
The artiste manager insisted that they should be kept in the kitchen and bedroom.
"They should be for the kitchen and the bedroom…Women destroy stuff, they mess up everything. Women should be just for the kitchen and bedroom. I am saying this", he said.
View this post on Instagram
Bulldog claimed women destroy plans and strategies when they are placed in high-ranking positions.
The artiste manager was not perturbed by his harsh comments and went on to dare feminists to challenge him.
He even dared his wife to abandon him because of his position on women's role in society.