Simi and Adekunle Gold have announced the birth of their first child.
The two public figures who are known to perfectly keep their lives private got married in January last year.
Simi used her trending song 'Duduke' to announce her pregnancy in April and even started a challenge on TikTok which eventually extended to other social media platforms.
After she has been inactive on social media for about two weeks, she came back with the good news.
Both singers posted a picture to their Instagram in which one could see a face (Adenkule Gold) kissing their baby girl's hand.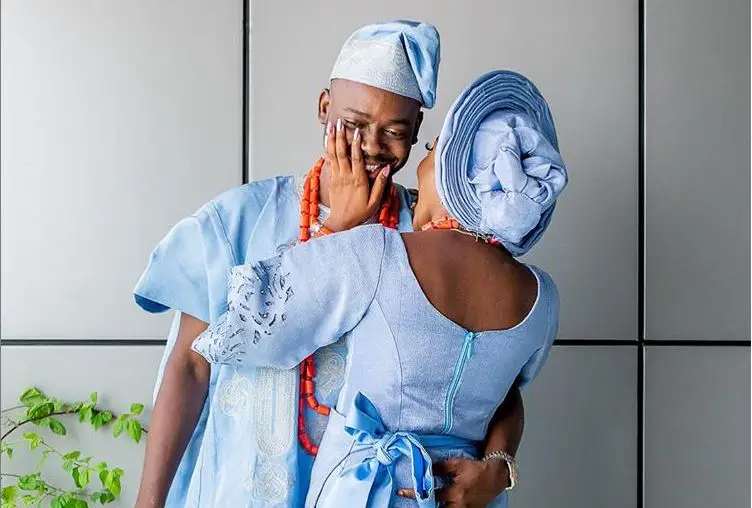 According to their posts, although the post was made June 8, Deja arrived on May 30.
"It's like free-falling – this unending, soul snatching, infinite, mind-boggling love. Deja, my baby girl, I got you. I promise. Now and forever. So help me God. 5.30.2020," Simi captioned her post while Adenkule spelt out all her names and the fact he has a daughter, adding that "We got you. I promise. Now and forever. So help me God."

Check out Simi's post:
Check out Adenkule Gold's post: