Imaan Hammam is a 26 year old Dutch model who was spotted by a modelling agency agent in a Dutch bus station. 
She has since earned fame as a model and gained the attention of various top fashion companies. 
ghlinks.com.gh offers a detailed view of the model along with 10 interesting facts.
How old is Imaan Hammam? 
Imman Hammam was born on October 5, 1996, so as of 2021, she is 26 years old
 

View this post on Instagram

 
Career
Due to her young age and successful career, people wonder, when did Imaan Hammam start modelling? 
A member of CODE Management scouted her at the bus stop in 2010 while she was waiting for the bus.
Therefore, her debut in the modelling industry occurred at the age of fourteen in Paris. 
Givenchy's spring/summer show was opened by her.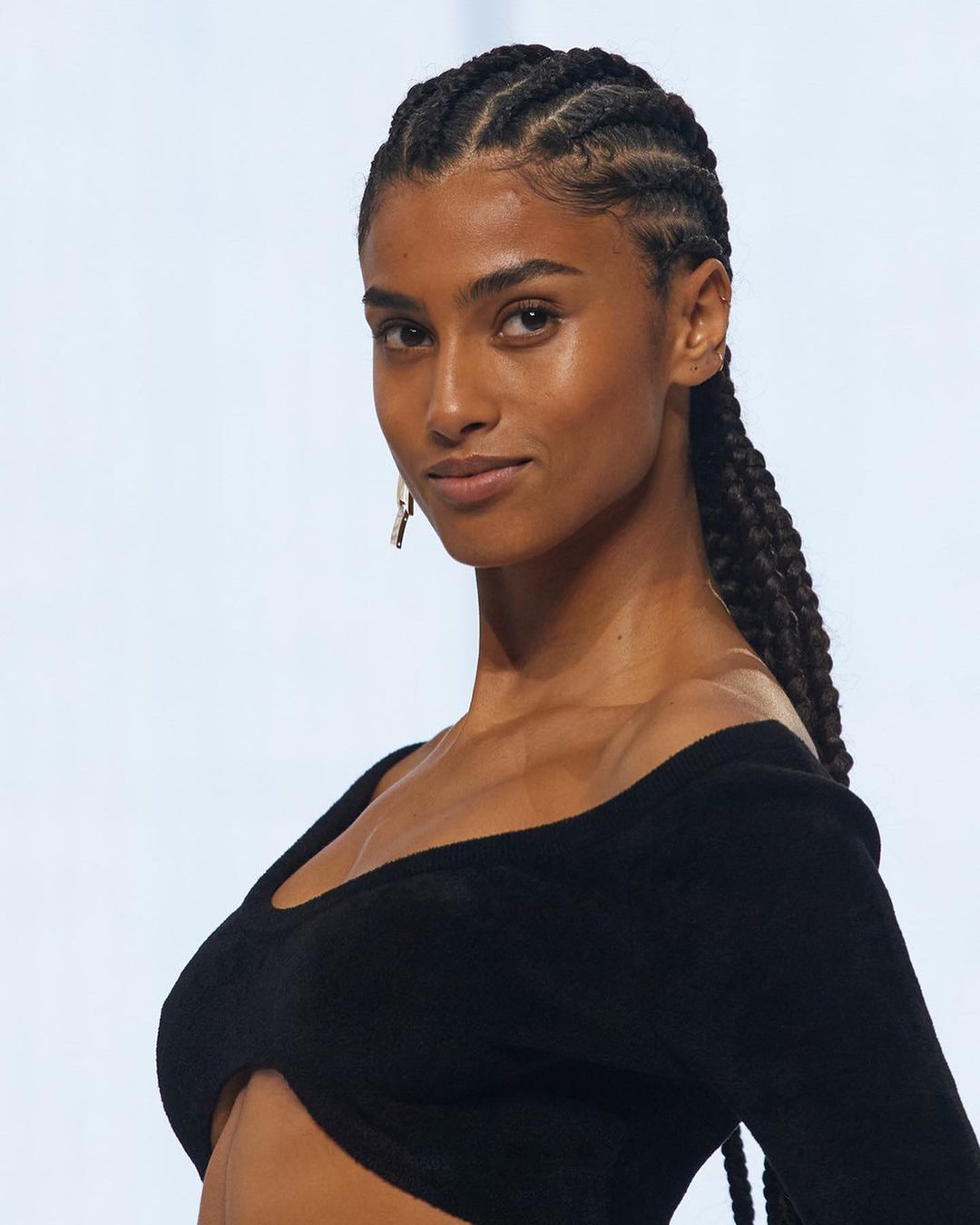 In 2014, Hamman started to walk on the catwalk for top fashion designers such as Burberry, Dolce and Gabbana, Anna Sui, Tommy Hilfiger, and Victoria's Secret.
Her modeling career has also seen her appear in advertising campaigns for names such as Chanel, H&M, Coach, Calvin Klein, Scotch & Soda, Topshop, and Express. 
In 2016, she won more than half of the public votes in Couturescue Magazine's Model of the Year competition when competing against other popular models. 
She has mixed ethnicity 
Imaan Hamman's looks sometimes lead people to believe she is from the Middle East. 
However, she was born in Amsterdam, Netherlands. 
The parents of Imaan Hammam are Mbarka Belouta and Abdelhamid Hammam. 
Her father, Abdelhamid Hammam, is an Egyptian, while her mother, Mbarka Belouta, is a Morrocan. 
Hence, her ethnicity can be classified as a mixture of Arab and European. 
In order to prove her roots and heritage, Imman Hammam underwent a DNA test. 
Although she was aware of her parents' origin, she still chose to do this. 
According to the results, Imman Hammam's ethnicity is 70% Egyptian, 10% Sudanese, 7.6% Senegalese and 7.6% Guinean. 
The model has been rumoured to be in a relationship with Drake
Who is Imaan Hammam dating? 
Around the end of 2020, she was rumored to be dating Drake. 
Rumours started spreading after Drake stepped out of Imman's house just days before his New York Fashion Week performance. 
It was reported in 2016 that the model was linked to Dev Patel.
 Vogue published a story about the two in 2018. 
It was clear Imman and Patel were in love as they posed together for the story. 
While Imman hasn't publicly declared her love, she has received messages on Instagram from men who are interested in dating her. 
Net worth
Throughout his career, Imaan Hammam has accumulated valuable wealth. 
As of 2021, Hammam's net worth is $13 million. 
Modeling has been her main source of wealth since she started her career at 14 years. 
Aside from modelling, she has walked the runways and appeared in advertising campaigns for famous fashion designers.
Fact Check
We strive for accuracy and fairness.
If you see something that doesn't look right, email us at  [email protected]