One particular story that broke about 3 months ago, in November of 2020 to be specific, was the story of a young woman – a makeup artiste by the name of Ijeoma Nweke who had gone missing.
At the time of the initial news breaking, the report was that Ijeoma Nweke was last seen on Wednesday, November 11, 2020 after she had left home for a job.
According to reports at the time, she requested to know the venue where she would be meeting the client for the job but was simply instructed to meet the prospective client at a bus stop.
After the client picked her up and started taking her to the venue, she reportedly sensed that something was wrong and texted the client's number to her brother. According to her family, this was the last time they heard from her.
Soon after, there was an outcry from her family and people took to Twitter to raise an alarm and beg for help in finding her.
Unfortunately, one day after the missing person's report started circulating, the tragic news came out that she had been reportedly found dead around Maryland, Enugu.
At the time, there were reports that her body showed signs as though she was bathed with acid. Friends and family urged the Enugu State Police and the State Governor to investigate the matter.
Everything I have just told you up until this point was the story that was reported earlier in November. The case was actually investigated and now today, we have not only new details about the case – but also the actual perpetrators of this heinous crime as well as their motivations as to why they did it.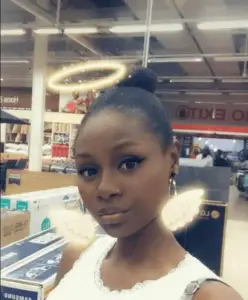 This is such a crazy story so just hold on as I tell you.
**Before reading on, please make sure to like and follow my Facebook page so you don't miss out on any new and interesting lists, articles, and stories that I post every single day. I have a really fun page. If you like my page, you will have fun too. So what's stopping you? Like my page and let's have fun together!
Ijeoma's story is in the media again because there has been not only a break in the case but a statement of events that happened up until her death as well as why the perpetrators killed her. This all happened at the Enugu State Magistrate Courts so to tell you the story without overwhelming you, I'll break it down bit by bit.
Let me start with:
Who Killed Ijeoma?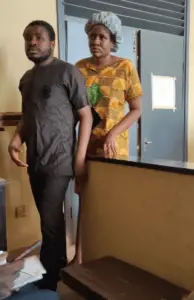 Ijeoma Nweke was killed by 2 siblings – Chiamaka and Emeka Ifezue. The two have been arraigned for the murder of Ijeoma.
Why Did They Kill Ijeoma?
During the hearing, it was revealed that the mystery client who gave Ijeoma that job we talked about earlier was actually Chiamaka. Chiamaka lured Ijeoma by setting up a fake makeup job and inviting her to come and do it.
Upon getting there and suspecting that something was wrong, it is now reported that Ijeoma quickly sent an SOS message to a friend. She was then forced to DRINK a poisoned substance.
After forcing her to drink the poison, the two siblings went on to pour the substance which is now said to be ACID on Ijeoma.
--Advertisements--
--Advertisements--
An eye-witness who was also present in court revealed that he saw Emeka, the brother, pour the acid on the body of Ijeoma after they dumped her corpse at the Maryland axis of Enugu Metropolis.
According to the story, they did all of this because Chiamaka believed that Ijeoma was having an affair with her boyfriend.