Solomon Antwi best known as Yaa Pono has insisted that he doesn't regret dissing dancehall star Shatta Wale some three years ago.
The rapper made this bold statement in an interview with Radio Central's Amansan Krakye.
Some three years ago, the music scene in Ghana witnessed yet another interesting and harsh feud when dancehall god Shatta Wale engaged Yaa Pono in a war of lyrics.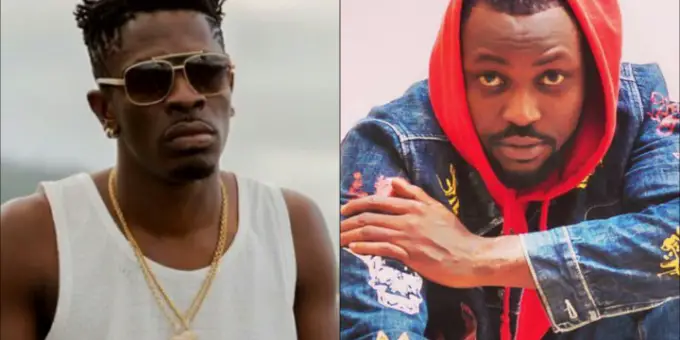 This made Yaa Pono release 'Gbee Nabu', a song that came to stay and later adapted as a name used for mockery for Shatta Wale.
Quizzed on whether he holds any regrets for releasing that song some three years ago, Yaa Pono told host Amansan Krakye that he has never and will never hold any regrets for actions he takes. He insisted he insisted that things happen and go in the space of time and that's it.
"I can't regret anything that happened in my life. You only need to ask me that have I regretted before and if I would have regretted that would have been way back. It's not today that I have regretted. I'm the type of person who wouldn't waste my precious time on earth to reminisce and say that I have regretted it. In life things happen and that's in the past and it's gone", he said.
Touching on his relationship with Shatta Wale, he said they are now on cool terms.